John has been named the 2023 Recipient of the North Florida PGA Section Teacher of the Year Award!  Find out more about John and schedule a coaching session today!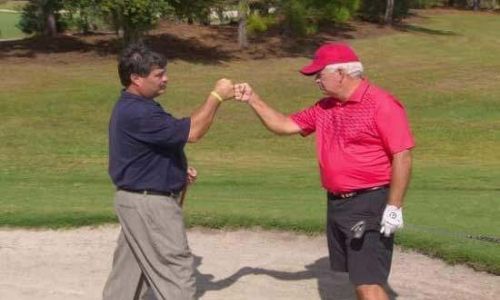 Find out why you John Hughes Golf is the best choice you can make for your next Orlando Golf Lesson or Kissimmee Florida Golf School experience.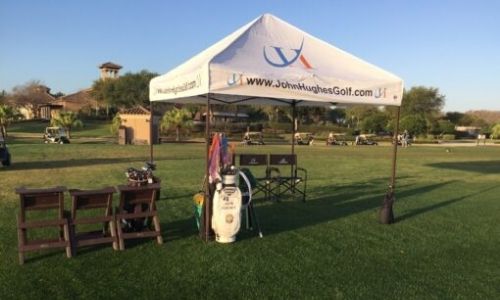 Never a better time than now to schedule a VIP Golf School in Florida with John Hughes Golf. Always 1-to-1 or 2-to-1 and includes 9-holes of on-course coaching each day.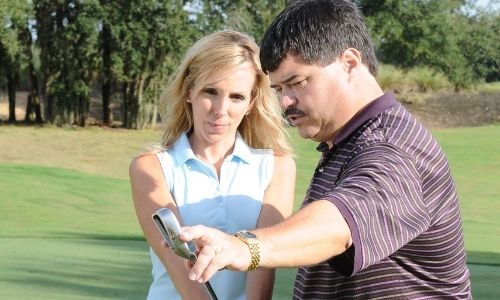 Utilizing on-course instruction, state of the art technology, and all other resources available, a Customized Coaching Program is the ultimate Golf Improvement Experience.
Golf Lessons in Orlando that Provide Results, Guaranteed!
Are you an accomplished player, an absolute beginner, or an average golfer looking to make it to the next level? Scheduling Orlando Golf Course with John Hughes is the best investment you'll ever make for your golf game. You're guaranteed to realize immediate results. And we'll work along side you to reach the skill level you desire to achieve.
The best Orlando Golf Lessons offer you the possibility of a complete and quality experience. I'll share my 30+ years of experience, knowledge, and results focused training with you. We'll show you what takes to reach and exceed your current expectations.
Best Golf Courses in Orlando
There are plenty of fantastic golf courses in Orlando, Florida, but how can you discover which are the best? By following the lead of a local expert! John Hughes will take you to one of his favorite local clubs for your golf lessons, introducing you to the best golf courses in Orlando while helping you become a better golfer in no time.
From the traditional course at Falcon's Fire to Streamsong Golf Resort's three imaginative courses, you'll love exploring central Florida's rich golf offerings and building your long game, short game, and putting under John's expert guidance. Get in touch with us today to schedule your session!
Top Orlando Golf Courses
As a golfer who has played and taught all over central Florida, John Hughes knows the area very well! He's selected several resorts and golf courses near Orlando, Florida as the locations for his golf coaching and teaching sessions, based on the quality, variety, and playability of their holes. Each of the clubs listed here also offers great practice facilities for honing individual skills.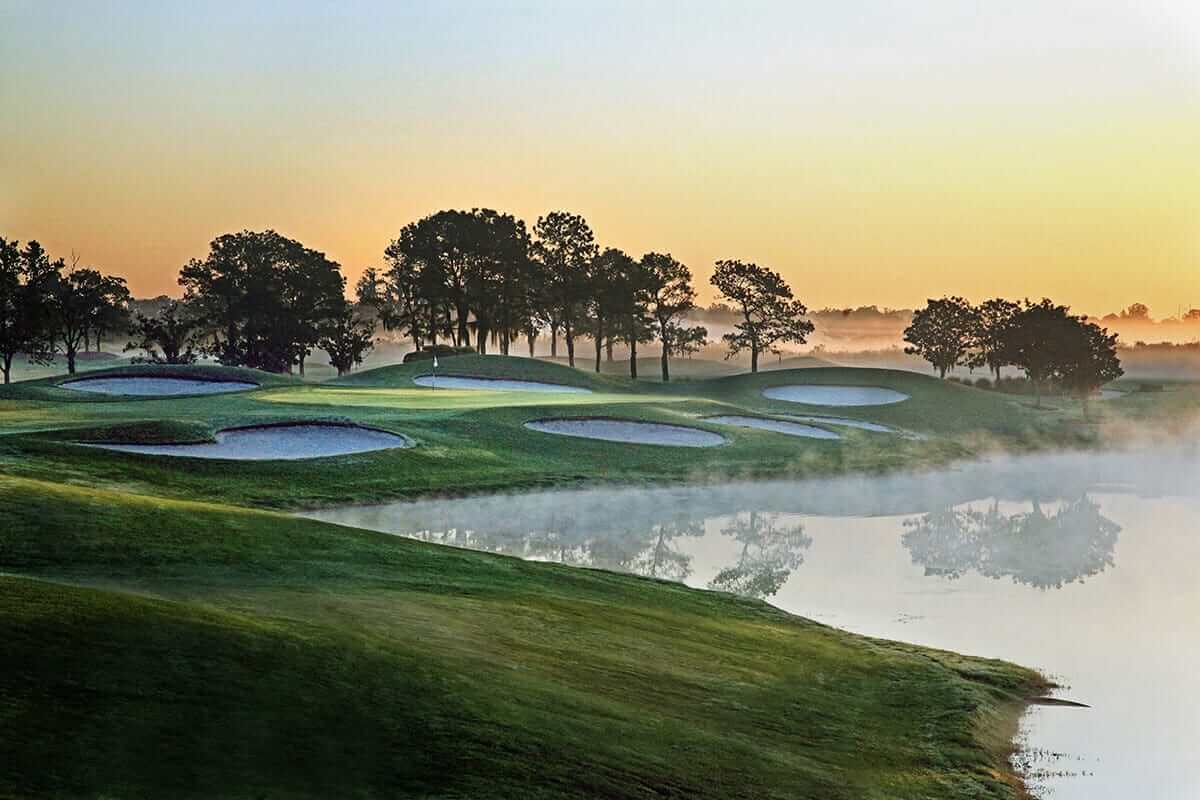 Falcon's Fire Golf Club
Falcon's Fire is one of the Orlando golf courses that John Hughes most loves taking his students to for a quick yet value-packed coaching session. The 18-hole course was designed by Rees Jones and wonderfully displays the region's natural beauty. And it's close to all the attractions that Orlando is best known for!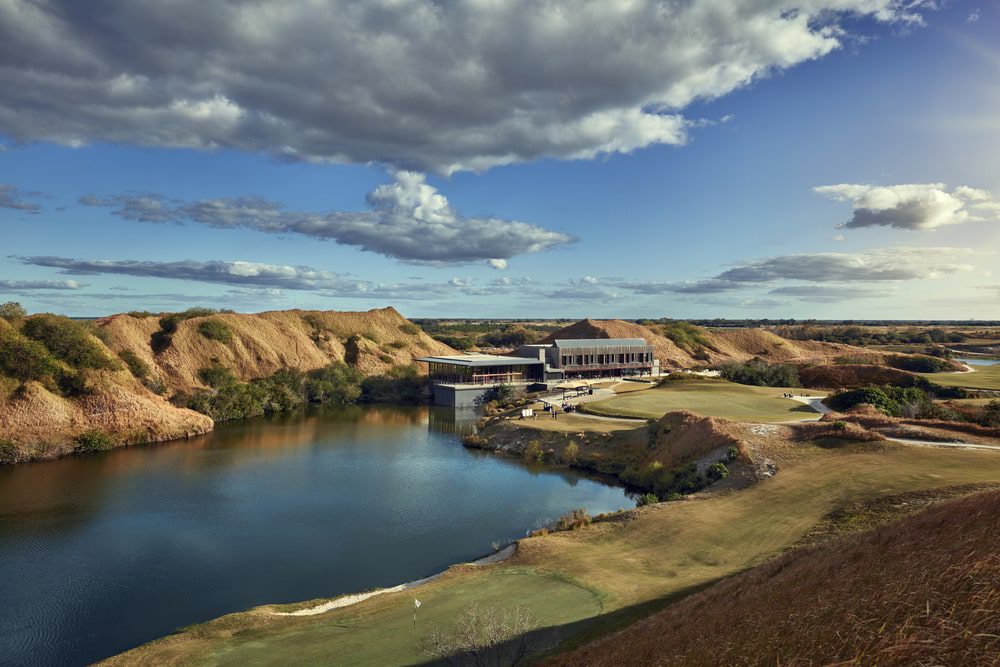 Streamsong Golf Club and Resort
Streamsong is a truly full-service golf resort, with luxurious amenities, dining, and extra activities such as clay shooting and guided bass fishing. And with three complex, exciting courses on the property, there is plenty of golf for the most enthusiastic player! John Hughes loves making Streamsong the site for a three-day golf school that encompasses the full breadth of golf skills.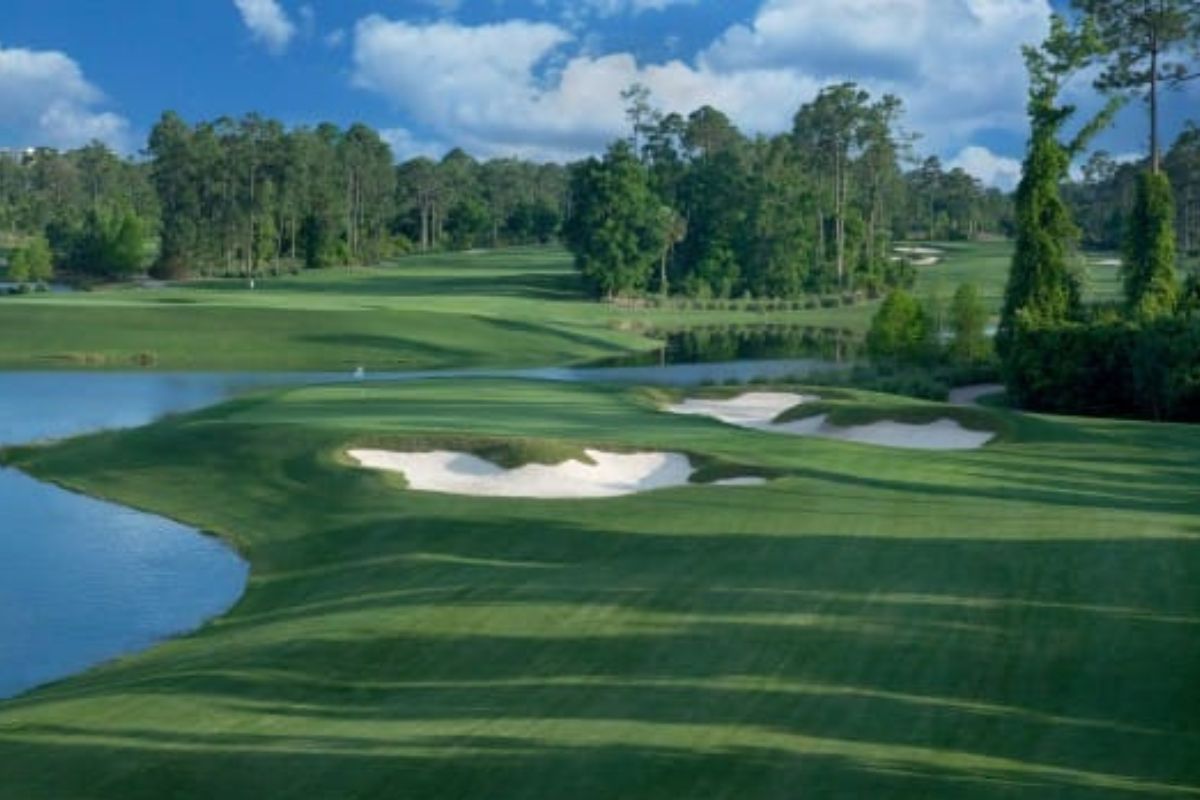 Orlando Golf Club
As an experienced golf instructor based in the Orlando area, I've chosen my favorite Orlando golf resorts, which are listed below with a few of their key standout characteristics. Learning to play for the first time and refining your skills should be fun, and I guarantee you will have a great time at these four incredible properties!
"Both Stephen and I want to thank you so much for your time and attention with us. It was terrific! This was the best golf lesson in Orlando we've ever experienced.  We look forward to seeing you again next year!"
Kay C. | Club Manager, Montreal, Quebec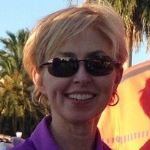 "Thanks for your patience and instruction. It was the best I have ever received."
Dan H. | Merrick, NY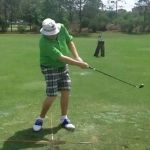 Golf Courses in Orlando, Florida – Instructional Programs
With John Hughes Golf, you can choose an Orlando Golf Lesson. Or a Florida Golf School program that best suits your needs.
Just Beginning Your Golf Skill Improvement Journey?
The beginner golfer may want to consider the Play Golf Now/Orlando Beginner Golf Clinics.  If you're a golf enthusiast, you can depend upon Hourly Golf Lessons or a Custom Coaching Programs. Are you a serious or competitive golfer? Then you should consider a Coaching Membership.
Not Ready to Make a Commitment ?
What if you're not ready to commit to a golf instruction program, but want to learn a little something about your skills?  Then you should consider experiencing a Golf Skills Assessment.
Custom Programs for You
No matter what program you choose, our time together will be the best quality Orlando Golf Lessons and Orlando Golf School Instruction Program you'll ever experience.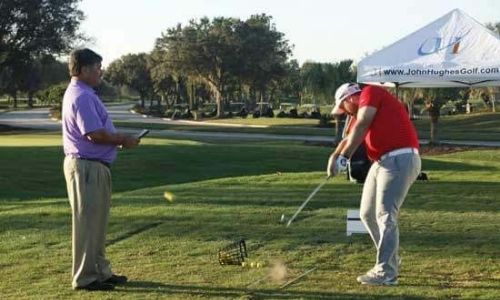 You can experience the ultimate Golf Lesson in Orlando by purchasing a Golf Coaching Membership. Choose Month to Month or an entire year of Coaching. Programs include range and club membership, technology to assist you, and other amenities not offered within any other program. Find out more about Golf Coaching Memberships!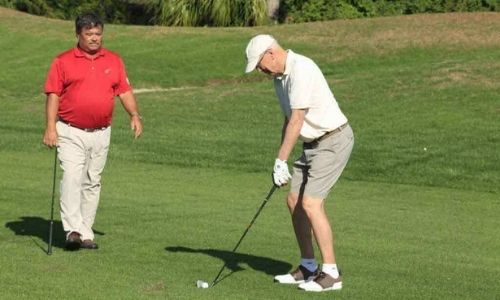 The most complete and comprehensive Orlando Golf Schools are offered by John Hughes Golf. That's why we're considered one of the best golf schools in Kissimmee Florida. Multiple-day programs with and without accommodations are available. Find Out More about Orlando Golf Schools and Orlando golf courses!
Frustrated over the poor shots you hit on the course?
I Get It!
Are you a great "range" player but can't take it to the course? Leaving a lot of putts short of the hole that prevent you from scoring to your potential? Looking to hit the golf ball farther with more accuracy? I understand your questions. I've experienced the same frustrations. That's why I totally understand why you are looking to improve your game.
Experience, Knowledge, Results
I guarantee you will overcome your frustrations. That's why a Golf School in Florida, or a Golf Lesson in Orlando with me is the best investment you'll ever make to improve your golf skills. I'm a PGA Master Professional of Instruction. Golf Tips Magazine selected me as one of their Top 25 Instructors. Golf range Magazine selected me as one of their Top 100 instructors. The PGA of America selected me as one of their very best. And during my 30+ years of coaching experience and golf instruction knowledge, I've assisted thousands of golfers to reach their golfing potential.
I guarantee you'll overcome your personal demons and barriers with Orlando golf courses that prevent you from reaching your golfing potential. We'll work together as a team on and off the golf course to insure you have more fun
What Sets John Hughes Apart
All John Hughes Golf programs are customized and designed for you to improve your golf skills as quickly possible, while having as much fun as you can. Isn't that why you play golf?  And why you're making the choice to improve your golf skills?
Your Golf Instruction Experience Should be a Dialogue
Immediate Results
No matter what age or skill level, John Hughes Golf guarantees your improvement and enhanced enjoyment of golf, or your money back. No other Orlando Golf Instructor or golf instruction program offers that guarantee.  You'll reach the playing level you wish to achieve, or we'll refund your fees. So why not schedule an Orlando Golf Lessons or a Golf School in Florida with me right now?
Orlando Golf Course - State of the Art Technology
John Hughes Golf is honored and excited to partner with the very best suppliers within the Golf Industry.  What does this mean for you?  The benefits from our Partners are passed on to all clientele, regardless of skill level.
During Your Golf Course in Orlando at One of the Best Golf Schools in Florida Experience
Our Florida Golf Golf Schools and Orlando Golf Lesson programs include state of the art technology to assist you with your golf skill improvement.  FlightScope, BodiTrak, FocusBand, Hack Motion, and Blast Motion are a few of the technologies we use.  You'll see and confirm your skills improve. And measure the improvement along your journey of becoming the best golfer you can be. Swing Aids and other devices will assist you to drill improvements into your swing
After Care and Follow Up
After each of your coaching sessions, we'll continue to share information through the use of follow-up video technology provided by V1 Golf through a Video Golf Lesson Subscription.  Doing so instantaneously allowing us to communicate in real time to assist you with reaching your golf goals.
There is not another Orlando Golf Coach who offers such a comprehensive package or resources to his golfers.
Orlando Golf Lesson - Expert Team of Specialists
A Golf Instruction Program must provide the immediate results you're looking for. You, me and our team of experts with Orlando golf courses will assist you with determining the best Golf Instruction program for you. We can also assist you with your fitness, nutrition, and mental conditioning. Choosing our team of Florida Golf Instructors increases your odds of reaching your potential as a golfer.
Florida Golf Academy - Locations
All Orlando Golf Lesson programs, and Florida Golf School experiences offered by John Hughes Golf are hosted at Orlando at 4 and 5-Star golf facilities.  Each location provides you a quality golf facility to experience an Golf Lessons in Orlando or an Orlando Golf School Vacation.
If you prefer, I can travel to your favorite club or destination, making it convenient for you to experience the best golf coaching experience possible.
Orlando Golf Lessons - Scheduling
Whether you live in the Orlando area, plan to visit Central Florida to experience golf instruction, or, prefer to stay home and experience virtual golf coaching. You can experience customized golf instruction from one of the best golf academies in Florida.  And one of the best golf instructors in Orlando.
We Schedule Your Golf Instruction Around Your Schedule
Flexible scheduling allows you to visit me in Orlando based upon your schedule. Or, I can travel to you at your convenience.  During our time together, we'll create a program that makes an immediate positive impact to your golf game. We'll install a long-term plan for improvement and success. And I guarantee you'll gain knowledge and motivation to improve your skills.  In turn, you'll enjoy the game of golf more than you ever have.
The Bottom Line
When you decide to make an investment of time and money into your golf game, you must seriously consider who you choose to instruct you. Unlike others, John Hughes Golf guarantees your success. We'll work together to help you reach your fullest potential as a person and as a golfer.
"*" indicates required fields