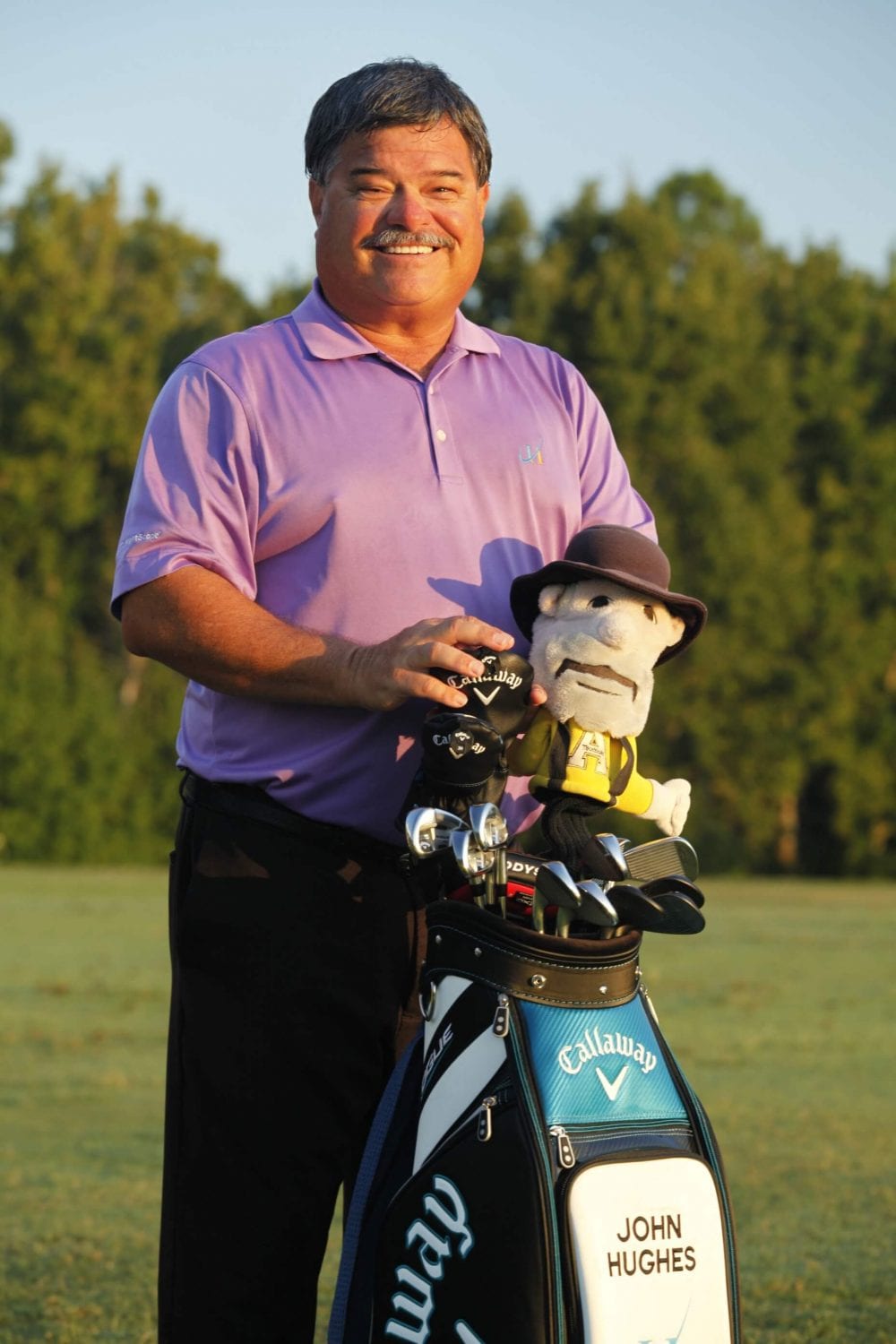 Meet John Hughes
John Hughes is an Award-Winning Golf Coach as well as an accomplished speaker and author.
With more than 31 years of experience, John is a Golf Coach to golfers of all skill levels, from beginners to major tour winners. One of only 376 individuals (>1% of all PGA Members) who've earned the designation of PGA Master Professional (Instruction), John has the skills, ability, knowledge, and experience to provide you an opportunity to play to your potential while experiencing the absolute best golf lesson you will ever have.
John Hughes' Career Highlights
Current Top 25 Instructor – Golf Tips Magazine
Current Top 100 Growth of the Game Instructor of the Golf Range Association of America
PGA of America Master Professional of Instruction
USKids Golf Certified Coach
Recipient – 2013 PGA of America's Horton Smith Award, recognizing educational contributions to all golfers
Recipient – North Florida PGA Section's 2009 Teacher of the Year Award
Honorary President – North Florida PGA Section
Senior Editor – Golf Tips Magazine
Foundation Board Member – NFPGA Section Foundation – "Yours and 1 Other"
Former National Director of Instruction – Golf Digest Schools and Advantage Golf Schools
Students include the "Who's Who" of the corporate, entertainment, political, and sports industries as well as Club Champions, NCAA Champions, Mini-Tour Professionals, and PGA Tour Winners
Discover the Partners of John Hughes Golf as well as learn about the Highest Quality Golf Technology and Equipment Products

Used and Endorsed by John Hughes Golf 
Find out more about John and John Hughes Golf that is

In The News
Need More Information?
Provide your questions or comments and John will personally contact you.