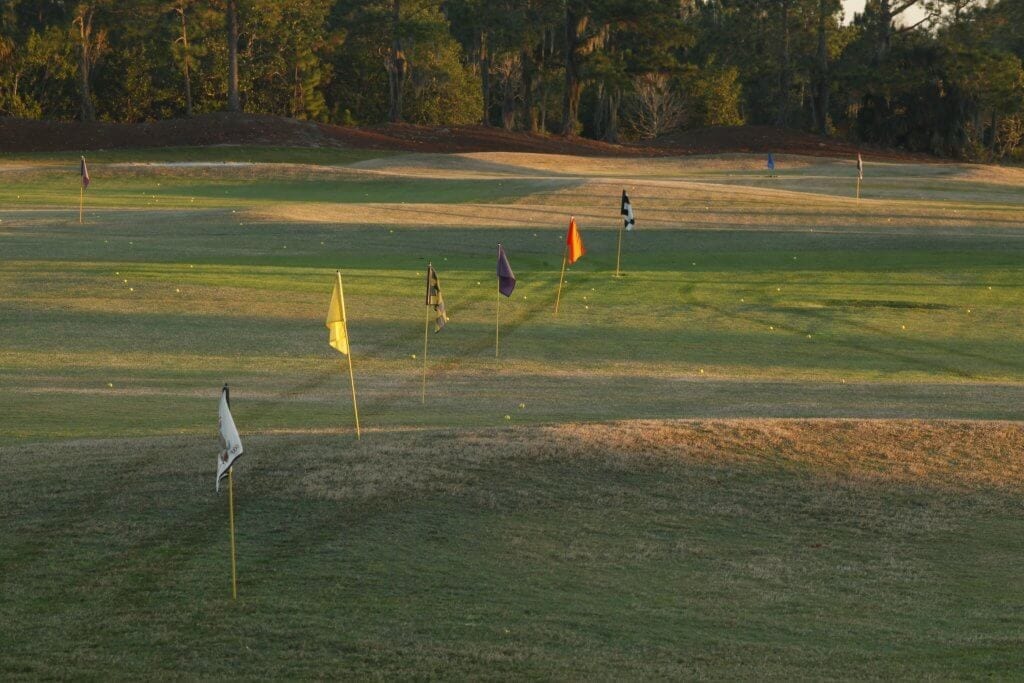 Can You Afford Not to Schedule a Golf Skills Assessment?
A Golf Skills Assessment is exactly what you are looking for if you're attempting to understand how to start an improvement program or if you're just looking for a tip or 2 to go play with.  As a result, objectively understanding the strengths and weaknesses of your game can lead to better decisions on the course.  A Golf Skills Evaluation can greatly assists with the creation a more efficient improvement plan by realizing the exact parts of your game to target.  For example, evaluating golf skills on a regular basis is a routine part of all great players practice programs.
What is a Golf Skills Assessment?
A Golf Skills Assessment takes about 45-minutes to complete.  The Assessment provides a comprehensive and objective assessment of your current skill level. You'll test your Full Swing Skills, Short Game and Putting Skills using state of the art technology provided by FlightScope. We'll use the Skills App for Full Swing analysis. And its Short Game app for Pitching and Putting to document your skills.  Each golf skills evaluation objectively measures your skills with simulated pressure situations.  Afterwards, You and John will review the data and determine the way to begin a Golf Coaching Program, should you choose to do so.
Immediately after the Assessment, John will escort you to the first tee of Falcon's Fire Golf Club, an award-winning Rees Jones Signature Design Course.
Want to know more about what a Golf Skills Assessment is?  Click Here to access my Golf Skills FAQ page.
 
How can I Schedule a Golf Skills Assessments?
Assessments are regularly scheduled once a quarter, normally a Saturday or Sunday.  Each individual Assessment is scheduled by appointment.  A tee time is typically scheduled for 1-hour after the start of your golf skills evaluation.  Or, you can schedule a date and time convenient for your schedule.
The next scheduled Quarterly Golf Skills Assessment date is:
Sunday, November 10, 2019 from 8AM to 2PM
$149 (Normally a $300 Value)
To schedule your Golf Skill Assessment appointment for November 10 or to schedule a private appointment at a time convenient for you:

 
What better time than now to schedule a Golf Skills Assessment?
* All Golf Skills Assessments are scheduled based upon availability as well as tee sheet scheduling.  Rates for regularly scheduled quarterly Assessment dates are set for the entire day regardless of appointment time and based upon seasonal golf rates the day of the Assessment. Rates for privately scheduled Assessments vary based upon seasonal rate for golf the day of the Assessment with availability based upon JHG and and tee sheet availability.  Privately scheduled Assessments typically coincide with a twilight tee time.  Falcon's Fire GC and JHG reserve the right to reschedule, re-price, or cancel any scheduled evaluation based upon availability or other circumstance. Pricing varies based upon season, with in-season rates higher than off season rate.  Sorry, no more than 1 person per Assessment appointment.
Need More Information?
Provide your questions or comments and John will personally contact you.