Why Choose John Hughes?

The Choice is Easy

When you are looking for quality golf lessons in Orlando or anywhere, there are literally hundreds of choices you could make.
What do type of person should you choose? A golf school, golf lessons from a local pro, or golf coaching from a seasoned veteran?
How do you choose who will assist you? By location, price, availability?
Why choose anyone to help you?  Is it there ability, style, knowledge, equipment, reputation?
These and so many other variables can make the decision to choose a golf instructor frustrating, complicated, and sometimes so difficult, some people choose not to choose at all.
So Why Choose John Hughes Golf?
Over the past 28+ years, my diverse clientele list includes people from all walks of life.  No matter where they come from, what they do, why they need golf improvement, what their golf improvement goals, or what their reasons to improve may be, each and every person I have assisted tells me they have never experienced the sustained improvement they have, in the small amount of time it took us.  They also tell me how enjoyable and fun their golf improvement experience with me was to them.  Some tell me I am the best golf instructor they have ever had.  I thank each of my clients for putting their trust in me to assist them reach their goals.  But my words may not be enough to convince you that I can assist you with your golf improvement.
So don't take my word for this.  Please consider my clientele's words and choose for yourself.  Their  references below will assist you through the process of determining where you can find a great Coach and Communicator.   After all, that is most likely the reason you are on this page to answer the question, Why Choose John Hughes Golf for your Golf Improvement.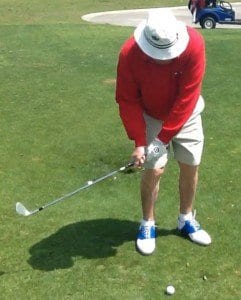 "I am truly enjoying my game again, and while not hitting every shot perfectly, I am really pleased with the contact I am making.  Your help was critical to my returning to a game I love with enough quality shots to make it enjoyable once more. Thanks again!"
David G – Dover NH
"John personalizes his approach based on the student and he was able to immediately focus on my shortcoming.  More importantly, John reminded me why I originally started playing golf.   I never got the sense I was just another student with John and his approach was not constrained by time limits."
Al R – New Brunswick NJ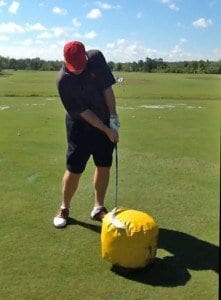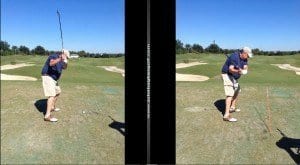 "Last year when I was frustrated and told John that I was ready to quit the game, he said he would love to help me.  John took me out on the range for an hour and then offered to play 18 holes with me.  John is unique among the teaching pros I know in that he has a tremendously supportive but low-pressure style of teaching and can offer sound advice and guidance even to someone like me who is very set in their ways, i.e. 'stuck.'  John has helped improve my game."
Bryan G – Avon CT
"I feel tremendously lucky to be one of your students!
        You are AWESOME!"
Dawn M -Tomball, TX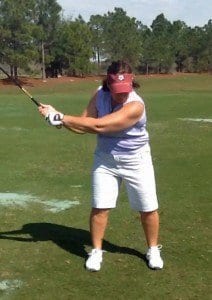 Need More Information?
Provide your questions or comments and John will personally contact you.