John Hughes Golf Partners
John Hughes Golf is proud to associate its brand with truly outstanding golf industry partners. Each company is undisputed leader within their respective niche of the golf industry.  And each manufactures or designs the highest quality golf product and services possible. Thank You to each of our partner!  Without you, John Hughes Golf can not realize the success we've enjoyed.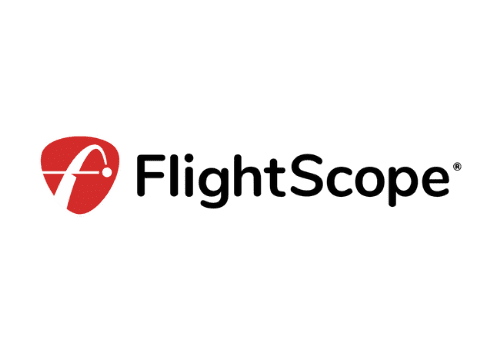 FlightScope
FlightScope is our biggest supporter and has been with us from the beginning. FlightScope produces the most accurate ball flight monitor available, the X3. And they now feature the very best consumer ball flight monitors available, the Mevo and the Mevo+. These consumer radars make it easier to practice better on your own as well as communicate with your John Hughes Golf instructor. The continual and intense effort to to push beyond the boundaries of this amazing technology is what distinguishes FlightScope from its competition.
At the 2019 PGA Merchandise Show, John had an in depth discussion with Alex Trujillo, a great friend and Senior Sales Manager of FlightScope. During the conversation, Alex shared interesting information about how FlightScope was invented, its connection to Bryson DeChambeau and other PGA Tour Players, as well as detailing how the FlightScope X3 and the FlightScope Mevo assist clients of John Hughes Golf. You'll want to view this video in its entirety to learn all you can about how John Hughes Golf uses FlightScope.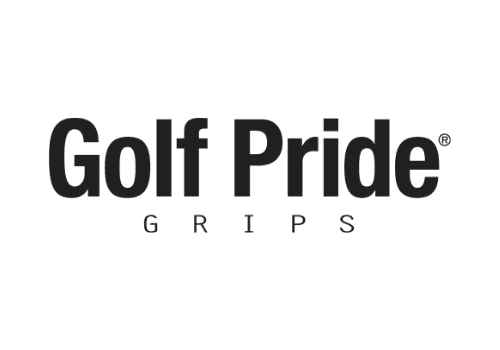 Golf Pride Grips
Golf Pride Grips is an important part of the golf equipment used by John Hughes Golf. Golf Pride continually looks to use new and unique materials to enhance their products. This insures you'll have a great grip every time you make a driver swing, or you're trying to improve your golf swing mechanics. Golf Pride Grips are a must for every golfer, regardless of your skill level.
During the 2019 PGA Merchandise Show, John caught up with fellow PGA Member and personal friend, Charlie Fisher, Channel Marketing Manager for Golf Pride. During their conversation, Charlie shares some interesting information about how a new grip, or re-gripping your clubs regularly, can improve the distance and accuracy you experience with every golf club. We also discuss the trend of using larger grips and the benefits of doing so. But you'll also learn a lot about Golf Pride, and what Golf Pride does on a daily basis to provide the average golfer the best possible grips to play based upon the data they collect from some of the world's best players.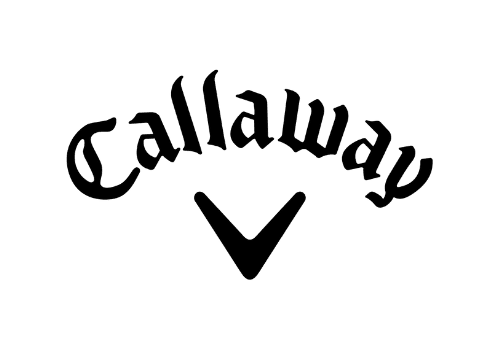 Callaway Golf
We're proud to be a part of the #1 golf company in the world! Callaway Golf produces the highest quality golf equipment available. Callaway Golf continues to stay on top this ever changing sector of golf using AI design, continual and exhaustive quality testing, and guaranteeing their products perform beyond the limits of its competitors. Whether you're swinging the driver or putting a golf ball, Callaway Golf equipment is second to none.
Callaway Golf also has its own in-house media and marketing arm. Their team of talented staff produces quality content that is innovative in delivery and engaging to view. Be sure to watch "Callaway Live," a ground breaking streaming show featuring live guests who enjoy one thing, talking golf.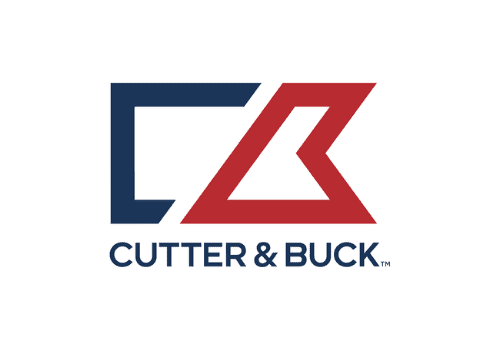 Cutter & Buck
Cutter and Buck is the preferred apparel apparel provider of John Hughes Golf.  Both on and off the golf course!  Cutter and Bucks apparel is ultra comfortable and easily transitions from the golf course to the board room, or your favorite restaurant.  Feel and look great in any setting.  Cutter and Buck offers different styles, materials, and products for almost every lifestyle.  We have available within our website store a John Hughes Golf logo Cutter and Buck shirt for men or ladies.  Easy to order.  Or, let me know how we can customize apparel for you or for your company.
During the 2019 PGA Merchandise Show at the Orange County Convention Center, John had a chance to speak with Cutter and Buck's CEO, Joel Freet.  Joel started at Cutter and Buck as a stock person, and in a short time is now running what is golf's most recognized and respected apparel brand.  Check out what Joel and I discussed within this video.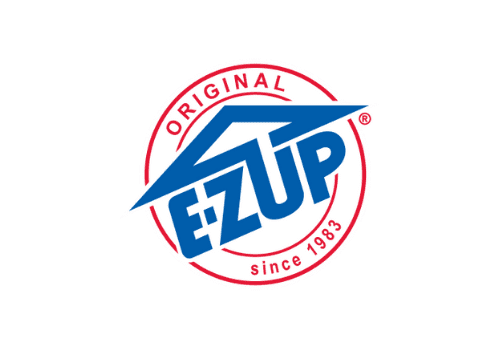 E-Z Up Tents
John Hughes Golf uses E-Z Up Tents and Shelters only.  Why?  Because each product E-Z Up produces is undoubtedly the sturdiest and most durable tent and signage available.  E-Z Up stands by its products more than any other tent company in the world.
JP Design Theory
Jean Perpillant and the staff at JP Design Theory are constantly challenging John Hughes Golf to go outside our boundaries to produce engaging and relative digital content. A big assistant with the videos you can see within the John Hughes Golf YouTube channel, Jean is a consummate professional with the knowledge and expertise to assist your business reach its potential.
Checkout JP Design Theory's company website by clicking here or on his logo.
Siska Development
Siska Development is the newest partner of John Hughes Golf. Chris Siska is the website designer and manager of John Hughes Golf.  Chris and his team are thorough in their approach and detailed with the delivery of every website they design.
Checkout Chris' company website by clicking here.
Russell Kirk
A long time friend, Russell Kirk is arguably one of the world's best golf course architecture photographers.  Russell is the "Michelangelo" of his craft.  Many of the images within the John Hughes Golf website are visual creations of Russell.
Checkout Russell's company website by clicking here or on his logo.
"*" indicates required fields