JOHN HUGHES GOLF PARTNERS
We are proud to associate the John Hughes Golf brand with truly outstanding partners. Each company is undoubtedly the leader within their respective niche of the golf industry, making the highest quality golf products possible. Thank You to each of our partners, for playing a part in the success of John Hughes Golf!

FlightScope is my biggest supporter and has been a partner since the beginning.  Producing the most accurate ball flight monitor available, FlightScope continues to push the envelope of innovation with the addition of many of technologies to their platform.
At the 2019 PGA Merchandise Show, John had an indepth discussion with Alex Trujillo, a great friend and Senior Sales Manager of FlightScope.  During the conversation, Alex shared interesting information about how FlightScope was invented, its connection to Bryson DeChambeau and other PGA Tour Players, as well as detailing how the FlightScope X3 and the FlightScope Mevo assist clients of John Hughes Golf.  You'll want to view this video in its entirety to learn all you can about how John Hughes Golf uses FlightScope.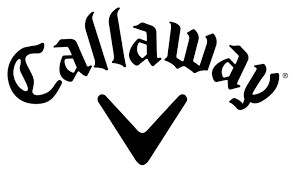 I'm proud to be a part of the #1 golf company in the world!  A lifestyle changes map you, Callaway Golf produces the highest quality products.  And they continue to stay on top with f the ever evolve jig golf market with its innovative and engaging content.
Be sure to watch "Callaway Live," a ground breaking streaming show featurIng live guests, talking golf.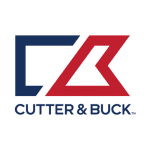 Cutter and Buck is the apparel I wear everyday both on and off the course.  Cutter and Bucks apparel is ultra comfortable, and can be worn in any setting.  And Cutter and Buck offers different styles, materials, and products for almost every lifestyle.  Available on this site is a logoed Cutter and Buck shirt for your to order.  Or, let me know how we can customize apparel for you or for your company.
During the 2019 PGA Merchandise Show at the Orange County Convention Center, I had a chance to speak with Cutter and Buck's CEO, Joel Freet.  Joel started at Cutter and Buck as a stock person, and in a short time is now running what is golf's most recognized and respected apparel brand.  Check out what Joel and I discussed within this video.


Golf Pride Grips have been an important part for of my equipment as long as I've been playing golf.  Continually looking to use new and unique materials to enhance their products, Golf Pride Grips are a must for every golfer, regardless of skill level.
During the 2019 PGA Merchandise Show, I caught up with fellow PGA Member, a personal friend, and Channel Marketing Manager for Golf Pride, Charlie Fisher.  During our conversation, Charlie shares some interesting information about how a new grip, or re-gripping your clubs regularly, can improve the distance and accuracy you experience with every golf club.  We also discuss the trend of using larger grips and the benefits of doing so.  But you'll also learn a lot about Golf Pride, and what Golf Pride does on a daily basis to provide the average golfer the best possible grips to play based upon the data they collect from some of the world's best players.
Also, take a look at the promotional video I was invited to participate in about the grips I use, Align Technology Grips.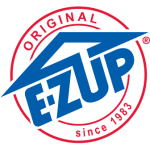 I've been using E-Z Up Tents and Shelters since my days at Golf Digest Schools.  Undoubtedly the sturdiest and most durable tent and signage available, E-Z Up stands by its products more than any other tent company I've used.
A long time friend, Russell Kirk is arguably one of the world's best golf course architecture photographers.  I call Russell the "Michelangelo" of his craft.  And I use him to supply the images you see within John Hughes Golf.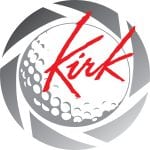 Checkout Russell's company website by clicking here or on his logo.
Need More Information?
Provide your questions or comments and John will personally contact you.