It's that time of year again.  Time to present to you John Hughes Golf's Holiday Gift Guide 2021.  This years Holiday Gift Guide offers a couple unique opportunities to experience world class golf and improve your game with John while you're there.  We also have new items to assist you with improvement of your golf game while at home or away.  No matter if you're looking for a golf gift for her, or for him, JHG's Holiday Gift Guide 2021 has something for every golfer, even if they have everything!
Golf Improvement Retreats
How good is a Holiday Gift Guide 2021 without an offer to travel to great golf destinations?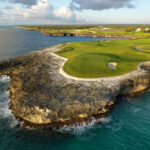 Experience a 5-night and 2-day golf school or 7-night 3-day golf school getaway at one of the world's foremost golf resorts.  From the moment you land and you're whisked through customs, to the moment you get back on the plan to go home, you'll experience first class service, accommodations, and golf, all within an all-inclusive rate. Within this retreat is an opportunity to play one of the more breath-taking Oceanside golf courses in the world, Corales, the home of the PGA Tour's Puntacana Championship. Hurry to reserve your spot in John's calendar while spots are still available!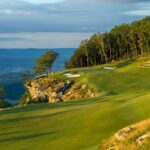 One of America's best kept golf secrets is now available to you through John Hughes Golf.  Enjoy a 7-day golf retreat at McLemore Club and Resort.  A private facility setting atop of Lookout Mountain in Northwest Georgia awaits you.  With an award winning golf course, outdoor activities, and the serine tranquility of the surrounding vistas, this is a unique opportunity to experience world-class instruction at an exclusive golf destination. Click Here to reserve your 7-days now before all open slots are taken during the 2022 Summer Golf Season.
Golf Improvement Programs
As always, our Holiday Gift Guide 2021 version includes existing entry level instruction programs to choose from as well as a brand new offering for 2022.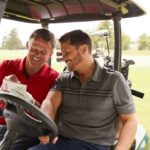 This is a brand new program being coached by my new assistant and long-time friend and mentor, Ed Fulford.  You and 3 other golfing friends can enjoy a half-day of golf improvement with Ed.  And then play 18-holes of golf on your own in the afternoon. This is a great opportunity to experience an Orlando Golf School at a budget rate, and enjoying the time you spend at your Orlando Golf School with your golfing friends. These schools are schedule Monday through Wednesday or Friday through Sunday and are limited to 4 golfers per school.  Click Here to secure your golfer's opportunity to learn to play better golf at an Golf School in Orlando Florida.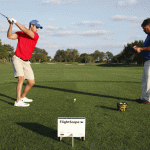 Not sure if you're golfer's ready to start Orlando Golf Lessons, or ready for an Orlando Golf School? Then why not give a Golf Skills Evaluation?  This is not instruction or a lesson.  It's an opportunity for your special golfer to meet with me or one of my assistants and objectively test your golfer's skills.  The objective numbers we receive from FlightScope provides a window into what golf lessons may include.  At the end of the skills test, your golfer gets to play 18-holes at Falcon's Fire Golf Club. This is not a golf lesson. Just an opportunity to learn what areas your golfer can improve upon as well as to play one of Orlando Florida's Best Golf Courses.  Click Here for more details.
Your special golfer can learn from John and never visit John in Orlando through Instant Golf Improvement. With a yearly subscription, your special golfer can submit their swing videos and receive monthly video lessons that will assist with improving their golf game.  The videos use state of the art 3D technology as well as voice over explanations that assist your golfer with using the drills John prescribes. Your golfer will also have access to a full library of swing tips, drills, and exercises as well as participate in live streaming clinics that only members can attend. Subscribe your special golfer to Instant Golf Improvement by clicking here.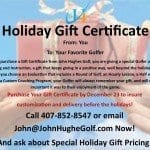 Can't figure out what to get your special golfer, but you know they want to improve their golf game?  Then why not a gift certificate they can use towards any golf coaching program offered by John Hughes Golf?  The dollar amount you purchase can be used towards an Orlando Golf School, a Custom Coaching Program, or a Coaching Membership Program.  Your golfer gets to choose the program that is best for them.
Golf Tech as a Holiday Gift
Golf Technology is proliferating the landscape.  Here's a definitive list of "must have" golf technology within our Holiday Gift Guide 2021
The absolute best personal launch monitor is now that much better!  Fusion tracking is now added to FlightScope's Mevo+, providing improved tracking both indoors and out.  More data, more accurate, and doubles as a golf simulator when connected to a projector in your garage, basement, or personal "golf cave."  Do not settle for anything less than Mevo+ if your golfer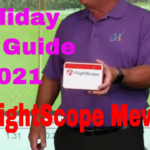 is looking for more information and entertainment from their technology devices. Use promo code "HolidayHughes" at checkout to receive an additional 10% off your purchase and free shipping! Click on the video thumbnail to the right to learn more!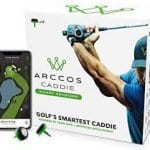 Making your golfer's practice habits more efficient requires a basic understanding of their skill strengths as well as the areas of their golf game they can improve to make the biggest difference.  Statistics provide any golfer that information.  And Arccos is undoubtedly one of the best, if not the best statistics packages you can gift to your special golfer.  Arccos provides the most automated platform to gather statistical information about your golfer's skills and abilities with minimal effort and ultra convenience.  With the purchase of Arccos comes a 1-year subscription to have John analyze your golfer's statistics and make suggestions for improvement.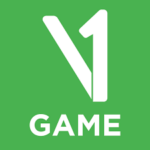 Another statistics package is V1Game.  Working off a mobile device and using artificial Intelligence to gather information, V1 Game is an alternative that provides real time stats and suggested improvement plans, as well as acting as a caddie on the course. This is a free app, but if you purchase the premium plan for your golfer, John will receive notifications your golfer has uploaded a round of golf to the platform for John to review and make suggestions from.

Golf Tips Magazine
Again this year I am able to offer an opportunity for you to subscribe to the last publication in the golf industry solely devoted to instruction content, Golf Tips Magazine.  I'm proud to be one of the publications Top 25 Instructors and serve as a Senior Editor.  This year, I was able to get you 3 different options to choose from. The first is a 1-year, 6 printed issues delivered to your door for $9.99 US, $19.99 Canadian, and $24.99 International.  The second is a 1-year digital subscription of 6-issues for only $4.99 for everywhere in the world.  And the 3rd option is a 2-year 12 issue digital subscription for $7.99 global rate.  All you have to do is CLICK HERE and enter promo code "HughesGolf" at checkout to receive this offer.  I hope you do subscribe so you never miss an issue and never miss by "Milestones" column within each issue.
Swing Aids
Today's golfer is always looking for more distance.  To create more distance, your golfer needs to increase the speed they swing the golf club. New to this years Holiday Gift Guide 2021 are 2 state of the art swing speed aids to help your golfer increase their swing speed.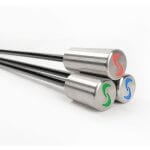 The SuperSpeed Golf Training System is the perfect way for your special golfer to add up to 30 more yards to their drives.  A complimentary online video instruction series shows your golfer how to make this happen as well as how often they should use the system. In 4-6 weeks, don't be surprised if your golfer is longer off the tee. Click here for more details and to order SuperSpeed for your golfer.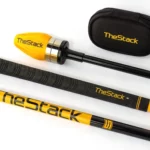 This is a new product worth its weight in distance.  Designed by a world-renown biomechanist, TheStack System scientifically improves your golfer's distances using real data of their swing as well as pinpointing the areas of their swing to work on.  An accompanying mobile app allows your golfer to chart their progress and learn more about how to gain distance off the tee.  This is a must have for serious golfers looking for serious distance improvement.  Visit TheStack System page within my web store for more details and to purchase The Stack for your special golfer.
GolfForever's Swing Trainer
This is a brand new product in limited quantity through the holidays.  The GolfForever Swing Trainer golf training aid is the ultimate golf training tool that combines fitness and golf to increase your mobility, balance and speed – safely.  As an added holiday bonus, when you purchase the GolfForever Swing Trainer you'll receive a free 3-Month Subscription to GOLFFOREVER, including full access to the GOLFFOREVER app and GOLFFOREVER's customized daily golf fitness program.
Golf Collectables
As always, here are a couple ideas of "golf collectables" you can purchase for the golfer who has everything.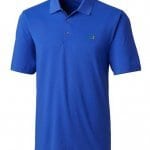 John Hughes Golf Apparel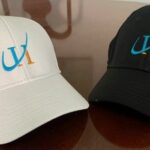 John Hughes Golf Apparel is collectable because it is custom ordered and delivered, limiting the availability of each product.  Choose various colors and sizes of John Hughes Golf Logoed Polo Shirt made by Cutter And Buck.  Or 2 different colors of the 犀利士
href="https://www.johnhughesgolf.com/product/logoed-hats-of-john-hughes-golf/">John Hughes Golf Hat, featuring the logos of both Falcon's Fire Golf Club and Streamsong Resort on each side.

If your golfer is carrying alignment sticks in their golf bag, chances are the sticks may be scratching the finish of their driver and 3 wood.  Help prevent that from happening when you give them a John Hughes Golf Alignment Stick Cover.  Featuring the logos of Falcon's Fire Golf Club and Streamsong Resort, the Alignment Stick Cover is a great gift for a golfer and will look great in their golf bag.  Click Here to order.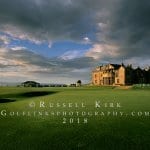 Russell Kirk Photography
Once again for 2021, I want you to consider a one-of-a-kind golf portrait from my favorite golf course photographer, Russell Kirk.  His actual photo imagery of St. Andrews, Royal Lytham and St. Annes, as well as other golf courses from around the world will be a conversation piece anywhere in your home or office. Looking for another golf course closer to your favorite golfer's heart/  Chances are Russell has photographed that course too. Be sure to order your custom signed print at least 2 weeks before the day you want to give this gift to your favorite golfer.