John Hughes Golf  "Time Flies When You Are Staying Busy and Having Fun"
Wow how time flies at John Hughes Golf when you are having fun!  My sincere apologies for not having updated you prior to now.  A lot has been going on and a lot more is in the works.  Let's start with what's in the works and move into what has happened since my last update 3 months ago.
INSTRUCTION VIDEO LIBRARY!
By the end of this month, I will launch an addition to my website, as well as a totally new site, devoted to an instruction video library.  Each 90-seconds to 2-minute video will feature a short tip on how you can immediately improve your game no matter what aspect of your golf game you are attempting to improve.  Whether it be full swing, short game, strategy, putting, fitness, or any other part of the game, you'll find something in the video library.
So far, 5 tips are "in the can" ready to launch with another 5 waiting for edits, and another 50+ tips ready to shoot and produce.  If you have a particular aspect of your golf game you would like to see within the video library, contact me with your idea and I will be sure to include your idea within the video library.
Keep checking your Inbox for the announcement about the launch of the video library and how you can have full access to the ever growing content contained within it.
PURCHASE YOUR GOLF NEEDS FROM JOHN HUGHES GOLF!
If you are looking to purchase almost anything golf related (golf clubs, golf balls, golf shoes and accessories, training aids, clothing, etc.), you can now do so through John Hughes Golf!  If you have a personal order or you are looking to purchase something for your company, a group, a special event or tournament, or for any purpose, please consider John Hughes Golf as your preferred source for:
Titleist and FootJoy – Now available are all Titleist and FootJoy products and accessories.  This includes clubs, hats, gloves, shoes, and golf balls.  If you order customized golf balls, please consider making this type of purchase through me in the future.  You can order custom fit clubs as well as any other products Titleist and FootJoy offer.
Cobra Golf and Puma Golf – All clubs, shoes, apparel, and accessories carried by each brand is available.
Callaway Golf – The entire product line of Callaway products are available to you, including clubs, balls, bags, gloves, apparel, and gifts.
ClubGlove – If you travel and take your clubs with you, there is no better protection for your investment than ClubGlove.  They also feature a fantastic selection of golf bags, ballistic luggage, and other accessories.
Bushnell – The #1 Laser Range Finder for Golf!  No other brand comes close to the consistent quality of Bushnell.  Golf products and their entire catalog (Binoculars, GPS Technology, Rifle and Spotting Scopes, Trail Cameras and Outdoor Technology are available.
Bolle – featuring world class lens technology that allows you to see cleaner and crisper images than your normal vision is capable of producing itself. Since switching to Bolle almost 2 years ago, I have seen a definite difference reading greens and judging distances, on top of the increased depth of field.  Bolle products are available with prescription lens.
US Kids Clubs – Hands down, the best junior golf clubs on the market.  With two different lines, balls, gloves, and other junior golfer products, along with a fantastic trade up program, you will not find a better junior golf club anywhere.
Cutter and Buck – Makers of traditional and new technology materials, Cutter and Buck has continually provided top quality apparel.  Special programs are available for custom logos as well as quantity orders for your charity, group tournament, office, or other large group.
Arccos – This ground breaking technology makes game tracking easy.  Track statistics for every round and every club through your iPhone and analyze many different reports to help craft a customized improvement program.  Look for a future blog post about Arccos soon.
PRG – One of the best accessory providers to the golf industry, PRG carries custom products such as head covers, jewelry, towels, travel bags, and other accessories that will make your company or charity outing a hit with for your players and volunteers.
Hass-Jordan – Makers of the world's best umbrella.  Single and custom quantity orders are available.
Levelwear – If you are searching for that special team tee or sweat top, or looking for a different golf style, Levelwear has the answer.
When ordering through John Hughes Golf, I can provide you special pricing (when available) as well as drop ship delivery, no matter the size of your order.  Take a look at the companies and products now available through John Hughes Golf and a big thank you in advance for using us in the future for your golf needs!
May Update Special – MOBICOACH LESSONS by JOHN HUGHES GOLF

Again this year for Mother's Day and Father's Day, you can purchase a MobiCoach Lesson directly through me as a BOGO gift.  That's right, for every 15 minutes you purchase through me for a Live Remote Video Lesson, you'll receive 15-minutes free.  When you purchase a MobiCoach lesson as a gift, I will send your loved one a customized gift certificate informing them of the gift they received.  I will also handle all the scheduling of their lesson for them, avoiding the hassle of having to go on to the MobiCoach site to schedule the lesson.
To purchase your MobiCoach BOGO gift for your loved one, contact me by phone or email.  Please allow 24-hours from time of purchase for me to digitally deliver your gift purchase to your loved one.
JOHN HUGHES GOLF – GOLFPRIDE DAYS
I will soon be announcing the upcoming schedule for "GolfPride Days."  You'll be able to come out and try the newest grips from GolfPride as well as participate in studies I will be conducting using GolfPride Grips, utilizing FlightScope to collect data that will fuel future posts about you, the grips you are using, and provide you information to think about the next time you change your golf grips.  I'll provide each participant your swing data as well as a special promotional value or product.  Be sure to check your email about GolfPride Days schedule.
DRIVE, CHIP and PUTT
With the success of the inaugural event, this year's gathering at Augusta National Golf Club was everything we have come to expect and more.  This event is a fantastic way for the beginner golfer to enter a skills competition and feel good about their chances of moving on within the competition.  With numerous local qualifiers scheduled, be sure to enter your junior golfer so he or she can earn a spot in next year's finals at Augusta National Golf Club next year.  To enter your child, click on DriveChipandPutt.com
Our May Update Catches You Up from January
Here is a brief summary of what has happened since my last John Hughes Golf update.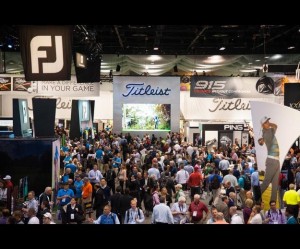 The PGA Show was another great week of golf, fellowship, networking, and fun.  I was able to see all of the show floor this year, something I do not normally get to do.  There was a genuine enthusiasm for the game as a whole on the show floor, with technology continuing as the buzz word for new and innovative ways to learn, improve, and enjoy golf more.  One of the takeaways from this year's show was Arccos, which I will feature in an upcoming blog post.
February was a pivotal month as it began the golf season in full force, providing me the opportunity to teach a lot of great people I have assist in the past as well as a few new clients.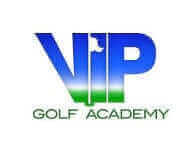 February also brought me together with VIP Golf Academy, the longest running 1:1 golf school in the country.  Since February, I have taught clients of VIP at Falcon's Fire Golf Club here in the Orlando Area as well as in Port St. Lucie at The Legacy Golf & Tennis Club, a well operated private golf facility that has a fantastic practice facility.  If you are looking for a place to hang your hat and get some golf experiences in next winter, Port St. Lucie is a place we can meet. We can enjoy the South Florida weather, the terrific facility at the Legacy Club, and share some great times both on and off the course.
March was a hectic month full of lessons and golf schools as well as a few unique experiences and opportunities I will definitely remember.  I attended the Valspar Championship at the famous Copperhead Course of Innisbrook Resort, being part of the staff that operated the Fidelity Investments Swing Lab Booth.  Long hours and lots of people added up to a fun filled weekend and a lot of video lessons to do afterwards.
March also presented the opportunity to walk 18-holes with the World's #1 Ranked Golfer, Rory McIlroy, as well as Erik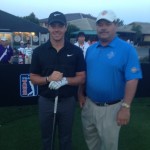 Compton as they made their way around Bay Hill Club and Lodge for the Arnold Palmer Invitational. If you have not already read about my experience with both Rory and Erik, be sure to check out my post, Walking with the Best – Rory McIlroy and Erik Compton.
Finally, March was birthday month for me, my wife, and a lot of other friends and family.  Between The North Florida PGA Gala, visits by family, invitations to our close friend's "Soirees," visits from our friends who spend the winters in Florida, and seeing great concerts each weekend at Epcot, I had plenty of opportunities to celebrate another year.  Thanks to all of you for a great month of March!
April brought another busy month of golf lessons, golf schools, and a visit from my son and my brother.  We crammed a lot golf and a lot of fun into 48-hours but had a great time doing so.  Thanks Jim for coming to visit!  You're welcome anytime.  Jack was here for 10 days.  We played a lot of golf, baseball, and visited the PGA Museum of Golf in Port St. Lucie, where he got to see a lot of special items on display as well as his Dad's name on a couple of plaques.  If you ever get to go visit the PGA Museum, you should.  It will take about 2 hours to fully view the exhibits.
April was als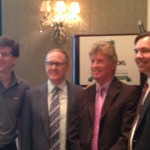 o a chance to continue my education through the North Florida PGA's NFPGA University.  Most interesting during those two days was the presentation by my good friend, Dr. Bob Winters as well we Dr. Robert Wharen and Dr. Chuck Adler from the Mayo Clinic about the "Yips."  I'll share some of this information within future blog pos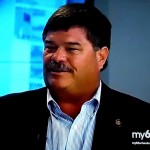 ts.
And lastly, thank you John Brown of WOFL Fox 35 for the opportunity to speak on behalf of the entire Central Florida Golf Industry and let everyone know that despite what you may read  in newspapers or see on TV, the golf industry is holding its own and making great strides to grow and evolve with the times.  Don't believe what the dramatists tell you on the cable outlets or the 6 or 11PM news.  Check out the interview for yourself by visiting my current Video Page of my website.
I feel I only covered about 20% of what happened the few months.  Thanks to all of you who continue to follow me through social media and through email!  PLEASE share my emails with your friends and family who have the slightest interest in golf, as well as share my Tweets and Facebook Posts I routinely post each week.
And as always, please let me know if I can ever be of assistance to you in the future!