It's that time of the month again when we get to brag about our clients and their accomplishments.  It's our February 2022 Client Accomplishment Post!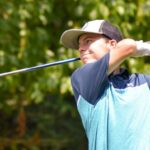 Atley Gabriel – Claremont, NC
Shot a career low 9-hole round of 32, securing the #1 seed on the Bandy's High School boys' golf team. Also placed 2nd in the NJGA Catawba Junior Championship while ranked #1 in the NJGA Points Race within the 14-18 age group.

Tony Prensa – St. Cloud, FL
Continues to lead the Order of Merit within his flight of the US AM Tour Orlando.  He also posted a win in the North Central Tour of the GolfWeek AM Tour along with 3 2nd place finishes.

Marcy Reman – Ocala, FL
Continues to rank in the Top 30 of the Orlando Grint Tour as its only lady competitor!
Thanks to all our clients and their February 2022 Client Accomplishments!  We can't brag about you and your accomplishments if we don't know!  Let us know if you've scored a hole-in-one, your career low round, you and friends won a tournament, or you got to play a once in a life time course.  Send us your accomplishments and photos and we'll feature you in our next Client Accomplishments blog post
Please contact us at john@johnhughesgolf.com and let us know about your golf accomplishments!
Take a look back at some of the other accomplishments our clients achieve.