This edition of Client Accomplishments is recap of 2021, and what the Clients of John Hughes Golf accomplished all year long. Congratulations to all John Hughes Golf clients for achieving your personal bests, holes in one, becoming a tournament champion, or qualifying for an event you never thought of qualifying for.
The last sentence wraps up nicely what a client accomplishment is in the eyes of John Hughes Golf.  And we want to let everyone know how good you've become and how much you've accomplished. If you're a client of John Hughes Golf, please contact us and let us know what you accomplished!  We'll feature you within the next edition of Client Accomplishments!
2021 Client Accomplishments

Elisey Antropenko – Moscow, Russian Republic

Won 2 Hurricane Junior Tour Events with a stroke average of 76.77 as a 13-14 year old. He also earned 2 Top 5 and 2 Top 10 finishes in 8 Total events.
And successfully defended his Russian Junior National Championship at within the 14U age division.

Steve Center – Celebration, FL

Shot a career best 75!  And has lowered his handicap over 5 points.

Atley Gabriel – Clermont, NC

First Place Finish at the TYGA One-Day Event (13-15) and 4th Overall – Lake Hickory Golf Club (NC) * Earned a win at the Maiden Junior Championship, part of the National Junior Golf Association Tournament Series * Finished 4th in the NJGA Gobbler Open at Rock Barn CC in Conover, North Carolina * Finished the year ranked #1 on the NJGA All Star points list as well as the regular season points list within the Boys 14-18 age group.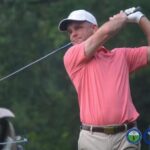 Jason Gabriel – Clermont, NC
T47 Finish at the North Carolina Amateur Championship * Round of 32 – North Carolina Amateur Match Play Championship * T8 Carolinas' Mid-Am Championships * Runner Up – Catawba Country Club Championship
Suzanne Gabriel – Clermont, NC
Ladies Club Champion at Catawba Country Club (NC). 6x Champion out of the last 7 years
Lev Grinberg – (Ukraine) Brasschaat Belgium

*Qualified locally for the US Open at the age of 13 * Qualified for the 104th Florida Amateur Championship * Member of the winning side of the FSGA Junior Florida Cup * 2 Top 2s and 3 top 15's in 6 AJGA Events and is a fully exempt member of the AJGA * North Florida PGA Section 15U Junior Champion * Made the Cut at the PGA Junior Championship * Member of the winning Belgium Interclub Championship team from Rinkven International Golf Club, finishing 6th individually in the European Men's Club Trophy Tournament * Carded his first ever hole-in-one

Chris Hosko – Winter Garden, FL
Member of Winning Team of the Orlando Grint Tour's Ryder Cup Match Play Event * Finished 15th Overall on the Orlando Grint Tour with 2 event wins and 4 Top 5's

Zoe Hout- Sebring, FL
Summer 2021 Sarasota USKids Points Champion with 4 wins in 5 events * 2nd Place Points in the Sarasota USKids Fall Tour with 2 wins and 5 Top 4 finishes in 7 events.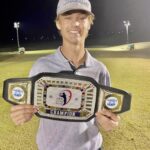 Gaige Lewis – Springfield, MO
2021 National Long Drive Champion of the Hurricane Junior Tour * 2 Top 5's on Hurricane Junior Tour

Tony Prensa – St. Cloud, FL
Finished 4th in his Division for 2021 on the Orlando Grint Tour * 2 Wins, 6-2nd places and 2-3rd place finishes in 2021 on the US AM Tour

Marcy Reman – Ocala, FL
Broke her person best score 2x in November while playing in 2 competitive tournaments, one at her club and the other an FSGA event * Lowered her handicap 11.2 points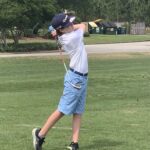 Declan Ward – Barrington, RI
Season Points Winner for the Spring and Summer of the USKids Boston Tour with 5 wins and 6 Top 5 finishes in 12 events * Shot career low tournament round of 74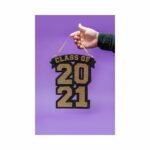 Please contact us at john@johnhughesgolf.com and let us know about your golf accomplishments!