Okay, you missed Black Friday 2022. That offer is gone for good!  But there are Cyber Monday 2022 offers that rival last week's offer.  And all Cyber Monday 2022 offers are for John Hughes Golf Coaching programs as well as Orlando Golf School Programs offered by John Hughes Golf!  The special discounts and offers are valid through midnight, Monday, November 28, 2022 and will never be offered again.  If you missed Black Friday 2022, shame on me!  If you miss Cyber Monday 2022 with John Hughes Golf, shame on you! That's your fault!
We're slashing the price of Operation 36 in half this holiday season!  Yes, 50% off our posted price for the class only.  These classes are perfect for the beginner golfer, young or old.  And the ability to access the course from distances that build confidence is going to create a new golfer in you, in short order.  Use code "50offOp36" when purchasing an ADULT or JUNIOR Operation 36 Challenge Package program and participating by March 1, 2023.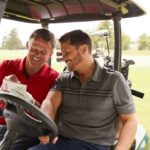 Take 15% off of a 1/2-Day our Instant Golf Improvement Half-Day Programs.  Held at Falcon's Fire Golf Club in Orlando, this offer is for good for you. Or bring your entire foursome. You must purchase the program to receive the discount. Click Here for more details. Use Coupon Code "IGI15CM" at checkout.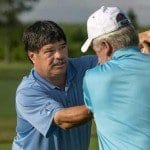 If you've considered our Custom Coaching Programs in the past, now's the time to make your purchase before rates raise again in 2023. This is absolutely our most popular program and now we have 3 coaches to help you improve your skills and play better golf. This offer is for new clients only.  Take 15% off a Custom Coaching Program when you pay in full today only!  You'll need to schedule your first coaching session by January 31, 2022. CLICK HERE for more information and to purchase your Custom Coaching Program!  Use Coupon Code "CC15CM" at Check Out.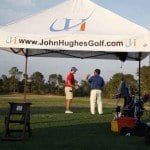 Our most popular golf school program in Florida is our 1-to-1 or 2-to-1 Full-Day Golf School Program at Falcon's Fire Golf Club.  We've added 2 more coaches to show you how you can play better golf during a 2-3 day golf school program.  Today only, take 15% off of our current 2-day and 3-day golf schools, for 1 person or 2 people, using coupon code "GS15CM" at checkout. You can contact us before purchase to secure your exact dates.  Or contact us after giving this as a gift to schedule your exact dates.  This offer is not valid for Streamsong Custom Golf Schools or McLemore Golf School Experiences.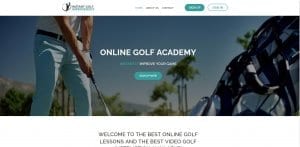 Our virtual coaching platform continues to grow.  And it is being used by most of our clients who return home after their golf schools or Custom Coaching Programs.  This is a fantastic opportunity to learn remotely from the best coaches in the world.  And receive prerecorded and live stream content.  Today only, when you purchase a 1-year membership to Instant Golf Improvement, you can take 25% off the subscription price.  And receive a full year's complimentary subscription to Golf Tips Magazine. Use Promo Code "IGI25CM" at Check Out when subscribing to Instant Golf Improvement by CLICKING HERE.
Act fast before Cyber Monday 2022 is over!  These special discounts on our most popular programs will never be offered again.