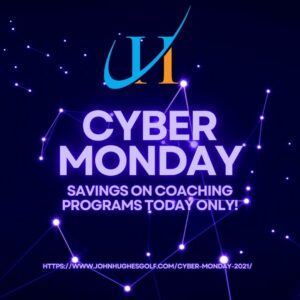 Okay, you missed Black Friday 2021.  Not a big deal.  Why? Because Cyber Monday 2021 is when all the best deals are offered for John Hughes Golf Coaching programs as well as Orlando Golf School Programs offered by John Hughes Golf!  The special discounts and offers are valid through midnight, Monday, November 29, 2021 and will never be offered again.  If you miss Cyber Monday 2021 with John Hughes Golf, it's your own fault!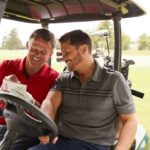 Take 15% off of a 1/2-Day Orlando Golf School Program when you purchase all 4 spots within on of the already scheduled programs for 2022.  Not good for individual registration and program must be purchased in full and completed by January 30, 2022.  Click Here for more details and to purchase your 4 golfer Orlando Golf School Program.  Use Coupon Code "CyberMon15" at checkout.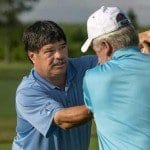 Our most popular program is now available at a discount, before the rate for this program increases January 1, 2022.  For new clients of this program only, you can reduce the price of the program by 15% when you call or email John and schedule your initial 3-hole evaluation and first coaching program by December 31, 2021.  You must mention the Cyber Monday deal for this program by telling John you'd like to use Promo Code "CustomMyCoachingProgram" to receive the discount.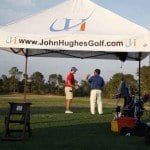 Our most popular golf school program in Florida is our 1-to-1 Full-Day Golf School Program at Falcon's Fire Golf Club.  Due to high demand as well as limited availability, the rate for this program will increase January 1, 2022.  You can take advantage of the 2021 "Shoulder Season Rate" and save an additional 10% off that rate when you schedule and complete a Full-Day 1-to-1 Orlando Golf School Program before February 10, 2022.  These programs are customized to each individual golfer.  Including the exact dates, which is why you must call or email John to schedule this program, based upon his or his assistant's availability.  When calling or emailing, you must mention the promo code "CyberMonday9-Holes" to receive the discount.  This offer is not applicable to Streamsong Resort Golf School programs.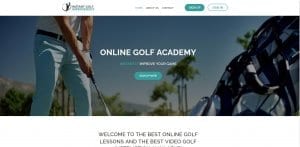 Our virtual coaching platform will continue to grow as we get into 2022.  But most importantly, you can receive world-class coaching through recorded video and live streaming content when you become a member of Instant Golf Improvement.  When you subscribe before Cyber Monday 2021 ends, we'll take 50% off your monthly subscription rate and throw in a complimentary 1-year print subscription to Golf Tips Magazine. Use Promo Code "JHG50GTM" when you subscribe to Instant Golf Improvement by CLICKING HERE.
Act fast before Cyber Monday 2021 digitizes its way past you.  When Tuesday November 30, 2021 rolls around, it's too late!