Wow!  What a month!  It's getting harder to keep up with all the April 2022 Client Accomplishments! If we missed your accomplishments, we apologize for doing so.  But we're just as proud of you as we are everyone below!
April was an active month of success for our clients around the country.  Many tournaments played and many successes achieved.  Take a gander at the April 2022 Client Accomplishments and judge for yourself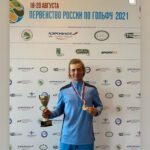 Elisey Antropenko – Moscow, Russia
Played a respectable month of April in severe playing conditions, finishing T5  and 7th at 2 different Florida Junior Tour events.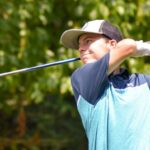 Atley Gabriel – Claremont, NC
Lead his high school team to the CVAC Conference Championship, finishing 2nd individually.  He earned All-Conference 1st team honors for his season long performance.  He also lead the Bandy High School (NC) Trojans to the State Championships shooting 73 and finishing 3rd overall in the Sectional Tournament.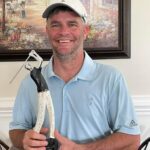 Jason Gabriel – Claremont, NC
Finished a very respectable T11 in the Carolina's Golf Association Mid-Am Championship.  Jason also won back to back US Am Tour events

Suzanne Gabriel – Claremont, NC
Not to be out done by the Gabriel men, Suzanne finished 2nd behind her husband, Jason, at the same US AM Tournament, shooting a respectable 78 on a course set up for men.  She was the only female in the field.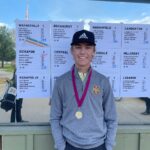 Gaige Lewis – Springfield, MO
Won multiple Missouri High School Tournaments as well as 2nd out of 110+ players at an invitational high school tournament, the Ozark Invitational.  He also won the AJGA Preview at Shirkey Qualifying event.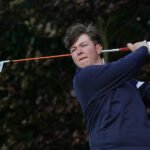 Josh Pritchett – Haines City, FL
Played very steady golf throughout the month of April, finishing 7th and a Tie for 2nd at 2 out of his 3 Florida Junior Tour starts.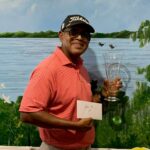 Tony Prensa – St. Cloud, FL
Currently ranked 2nd in his flight within the US AM Orlando Tour, and lost in a 3-way playoff at his most recent GolfWeek Senior Am Tour event.

Marcy Reman – Ocala, FL
Our Bad!  We failed to mention in the March edition of this post that Marcy won her Flight in the 2-Day GolfWeek Am Tour Regional Event in March at Mission Inn!  Our apologies Marcy! Marcy is also currently ranked 24th out of 65 ranked golfers on the Orlando Grint Tour Series, and is the only female ranked. Marcy has 2 Top 5 finishes and 1 Top 10 finish in her flight this Spring.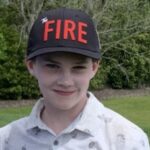 Declan Ward – Rehoboth, MA
Won 4 of 5 USKids Boston Tour tournaments with respectful mid-70 scoring.  The tournament he did not win he finished 2nd. Declan has a commanding lead in the season long points race.
April 2022 Client Accomplishments were many.  With many more to come as we dive into the rest of the year.
With Spring in full gear and Summer around the corner, please help us keep up with your golf accomplishments!  We know the coming months are you'll be playing more golf with many success stories to follow. Please let us know when you achieve a milestone.  Or score a hole-in-one. Or is you achieved your career low round.  And if you won or placed high in a tournament. For that matter, please let us know any time you achieve something on the golf course. We'll feature you in coming months of Client Accomplishment posts.  But we can't do so if we don't know what you accomplished.  Please, send us your accomplishments and photos so we can let the world know how proud we are of you.
Please contact us at john@johnhughesgolf.com and let us know about your golf accomplishments!
Take a look back at some of the other accomplishments our clients achieve.