Our annual 12-Days of Giving starts today!  But this year, we've changed the name the 12-Days of Golf Gift Giving.  After all, you are a golfer.  Or know someone who is a golfer. Which is why you're visiting this page.  Also different than previous years is not just one gift idea a day.  But multiple gift ideas within a theme. This year's 12-Days of Golf Gift Giving should be a lot of fun for us, and big savings for you.
Day 1  – Let's Start Correctly
Why not start the holiday gift giving season correctly?  Let's start with the basics. And an understanding of what everyone on your list wants. Or perhaps, needs. With budget in mind and fun as the ultimate gift, Day 1 of the 12-Days of Golf Gift Giving is offering the easiest and most convenient way for a beginner golfer to get started.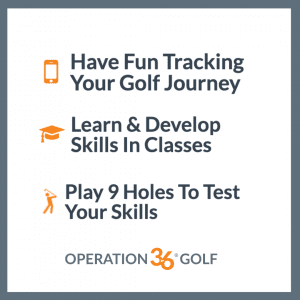 All Operation 36 Adult Beginner and Junior Beginner Golf Classes are now 50$ off!  Let's build some confidence while having fun learning the skills all beginners need to succeed.  4 classes monthly feature a different skill each week.  And every other week, your beginner golfer gets to play golf, on the course, from a distance that is easy for their skills. While providing a fun challenge. All new classes begin January 7, 2023. To get your adult beginner started right, CLICK HERE.  And if your junior is looking for some fun click here.  Use code "50offOP36" at check out.  Discount is good for the class only, not the private lesson option.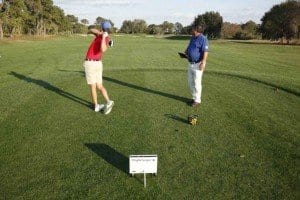 Don't know what type of lesson package to give your golfer?  A Skills Evaluation can determine not only what lesson package to purchase.  It can also determine the exact skills your golf needs to improve.  Take 10% off a Golf Skills Evaluation when you use code "GolfSkills10" at checkout.
Day 2 – "Seeing is Believing"
Traditionally, I have offered both these gift ideas to you.  And each ideas is all about "Seeing" something.  Just like seeing Santa is believing, seeing these 2 ideas not only has you believe as golfer, but also "Envision" what could be possible. Why not start of the 12-dDays of Golf Gift Giving with seeing the future and envisioning where you want to be?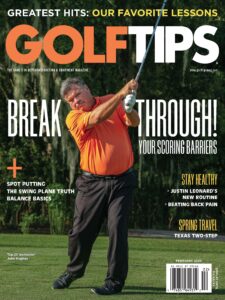 Golf Tips Magazine Subscription
Want to improve with great images, get to the point content, as well as digital imaging and videos?  Look no further than Golf Tips Magazine.  I'm proud to be part of the publication's Top 25 List.  And proud to provide articles, images, and video you can use to improve your golf skills right away.  When using code "HughesGolf", you'll receive a discount on your subscription. Click Here to Subscribe!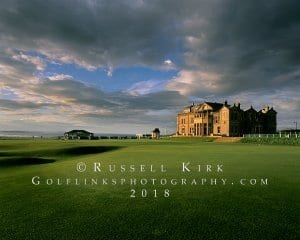 Russell Kirk Golf Course Photographic Prints
Russell is a world renowned golf course photographer and aerial image specialist.  His portfolio of work is considered the most comprehensive in the industry.  And as a friend of Russell's, he has allowed me the opportunity in previous years to offer you a 10% discount on 3 of his most popular prints, the 18th hole at St. Andrews, the 18th hole at Royal Lytham and St. Annes, and the Castle Course at St. Andrews. Use Coupon Code "12DaysPrints" at checkout to receive your discount. Desire a different view of a different hole, mention this promotion at Russell's website and receive the same discount.
Day 3 – TechnoHoliday
Hope you enjoyed the first 2 days of the 12-Days of Golf Gift Giving!  Now on to what all golfer want to know about but are afraid to ask, Technology.  These 4 items are can't miss tech items your golfer can benefit from immediately and long into the future.

FlightScope Mevo+
The ultimate personal launch monitor, FlightScope Mevo+ provides industry leading accuracy stealth mobility.  Work indoors with it by making your own simulator with Mevo+.  And carry it to the course within your golf bag. FlightScope Mevo+ is a gift all golfers deserve. Click Here to purchase Mevo+ for $1699 with free shipping! And upgrade to the Pro Package for an additional $750.  This is a fantastic offer.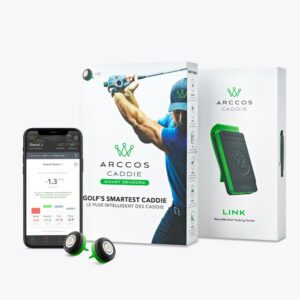 The preferred statistical analysis package of John Hughes Golf is Arccos. Why?  Because of its convenience, its accurate automation, and the comprehensive statistical data it produces.  Arccos is a must for any golfer wanting to truly understand and improve their skills.  Use Code "GOLFSTATS" to at check out to receive additional savings off the already low holiday prices Arccos is offering. You can also use the code "BlackFriday" to receive 20% off non-bundled products at their website.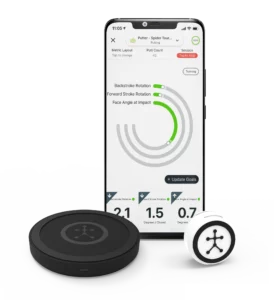 BlastMotion is now more complete thane ever! Simple and easy to understand metrics of all your golf swings in now possible.  Take 10% off the purchase of BlastMotion Package when you use code "Blast10" at check out.

I've been the Orlando Store Ambassador for Club Champion since it opened.  And my team of club fitters does an outstanding job of fitting my clients with the best possible club combinations that maximize their potential as a golfer.  Now I can offer you a nationwide opportunity to schedule a fitting at a Club Champion store near you, and benefit from their generosity. When you schedule a fitting at your nearest Club Champion store, use promo code "50PRO" as you reserve your fitting. You'll receive 50% off your fitting fee when you purchase $500 of clubs or more. Yo must book the fitting between December 31, 2022 and January 31, 2023. Click Here to book your fitting now.
If you're starting correctly and believing what you're seeing this holiday season, then technology should provide the confirmation that you golfer deserves more than socks and golf balls. Wait to see what tomorrow brings!
Day 4 – Gadgets and Toys
What are the holidays with out gadgets and toys laying all over the floor?  This year's 12-days of Golf Gift Giving is going to insure you have the opportunity to take pictures of your golf gadgets and toys.  But hopefully not laying on the floor.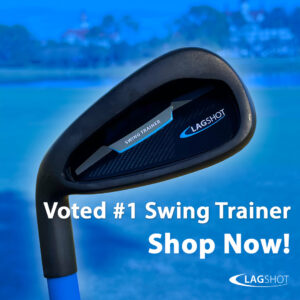 Lag Shot's whippy blue shaft provides you the feeling of what "lag" should feel like.  Not what it looks like.  It is one of the fastest growing swing aids on the market because it provides results, immediately and sustainably.  Purchase any Lag Shot product and receive an additional 15% off during the holidays when you use code "Hughes15" at checkout.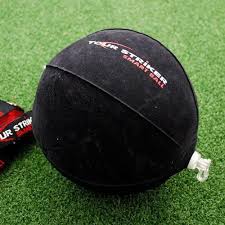 Make the connection between your upper and lower body with the Tour Striker Smart Ball.  Using the ball correctly also cures the dreaded "chicken wing."  It can easily be stowed in any golf bag and is ready to use in seconds.  Click Here to order your Smart Ball.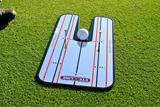 This is a chance to save 20% throughout the entire Eyeline Golf Store, on any product.  Eyeline has always made quality products and their always pushing the envelope of developing new products to help you improve your golf skills.  Use code "HUGHES2022" at checkout to receive the discount
Day 5 – Wearables
Every holiday someone gifts you something to wear.  It may not be our size.  And it may be an essential piece of clothing. But, is it really what you wanted to wear?  This year's 12-Days of Golf Gift Giving is offering golf "wearables" that you can actually use, and be proud to be seen wearing. Thanks to Cutter and Buck and Callaway! For all this year's wearable offerings, use code "12Days20%" at checkout to receive 20% off your purchase, and free shipping!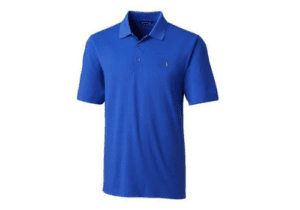 Choose any color and size available of Cutter and Buck's DryTec Willow Polo and John will place his logo on the front or any sleeve of the shirt. And have it drop shipped to your for free.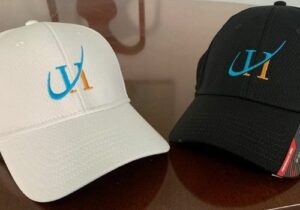 Choose White or Black in this offering from Callaway Golf.  Adjustable band allows this hat to fit on anyone's head.  This hat's breathable material and unstructured form will have the worse golfer looking really good on and off the course.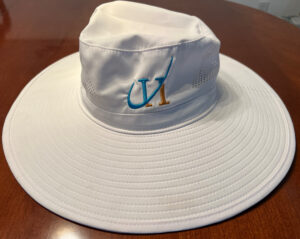 A very practical and comfortable hat to wear and be seen in.  It's wide brim protects you head, face, and neck areas. The breathable material offers 50+ UV protection. And the white color reflects the heat.  Ask Judy, it's also a very washable hat, easy to clean.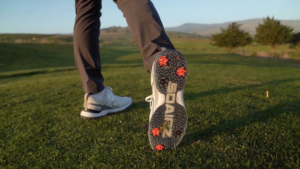 SQAIRZ golf shoes are comfortable, waterproof, and durable  But most importantly, are proven to provide better ground force stability during your swing.  What does that mean?  More stability = more power = more distance!  Act now to receive 20% off any product on their website and receive a free gift bundle that includes a hat, shoe carry bag, and 3 pair of SQAIRZ comfortable socks.
Day 6 – It's a Holiday Party!
What is a holiday season without a party?  Notice I did not provide you a silly holiday sweater to buy this year.  But I am offering a piece of equipment that can substitute for the game of Twister if your holiday party moves in that direction.  And a vessel to keep your beverage cold, or warm. And you won't have to use a sharpie to write your name on a solo cup you'll lose 10-minutes later.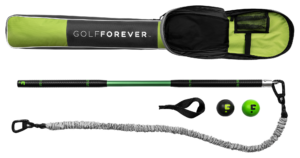 This all-in-one swing trainer is set up every day at John's coaching station for a reason.  It works.  It's mobile,. And has multiple uses.  Easy to connect to a pole or into a doorway, GolfForever provides you a printed and online guide of drills and exercises that will help your game and overall fitness level. And its mobile app provides you benchmark testing and the ability to chart your progress. and if you bring it to your holiday party, be sure to not let anyone put the carrying case in places it does not belong. Use code "JOHNHUGHES25" at Check out to receive $25 off your order and free shipping!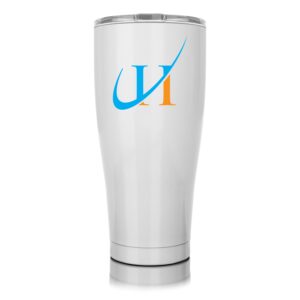 A new offering this year that clients have appreciated is the 30oz beverage container.  Smartly logoed, this easy to hold vessel has kept John's personal beer of choice from Grove Roots Brewing cold for long periods of time.  And it's also kept John's hazelnut coffee warm during those winter mornings that are not associated with Florida.  Sweatproof powder coating makes this vessel more durable than others. And comes with a lifetime guarantee.  Take 10% off when using code "CIC10" at checkout.
Day 7 – These are a Few of My Favorite Things
Okay, the party is over and it's back to work.  Work on your golf skills that is.  If you missed Cyber Monday savings and still want to come see us in Orlando, then look no further than 2 of my favorites.  And arguably the 2 most favorite golf coaching programs we offer. Both at 10% off using code "  " at checkout.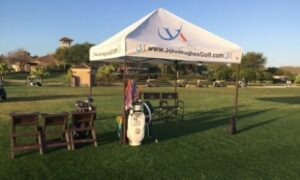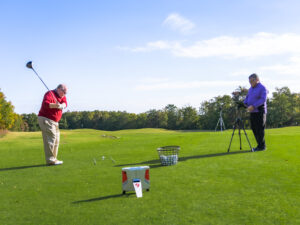 These 2 programs are the 2 favorite programs of all our clients.  Why? Because each achieves immediate and sustainable results!  Take advantage of this final offer for both programs this holiday season.  Purchase either a Full-Day Golf School program or Custom Coaching and receive 10% off the regular price, by using code "10offFAV" at check out.
Day 8 – Speeding into the Sky
Even Santa and his reindeer are in need of creating more speed now.  With over 8 billion people now inhabiting the planet, he has a lot more work to do each year. How does Santa and his reindeer create more speed?  He trains like you!  With SuperSpeed and The Stack System!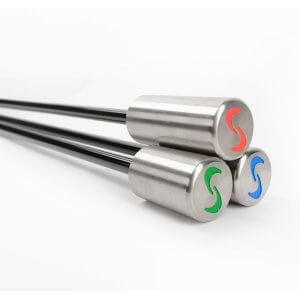 A tour proven way to increase speed both short term and long term.  SuperSpeed continually upgrades their training portal, proving you the most up-to-date and safest way to increase club head speed.

A great fantastic all-in-one piece of equipment that travels well.  TheStack System comes with a mobile app that provides a baseline testing program to gauge which program and what settings to use.  It keeps track of of your progress and adjusts your plan as you go.  The rugged construction and detachable weights allows for easy use and mobility.  Use code "JHG10" for 10% at checkout.
Day 9 – Red Nose Remedies
Moving at faster speeds can make your nose run a little.  And the colder weather is not helping that condition much, is it?  That's why it's time to slow down and work on positions over the winter.  And set up and balance positions are the place to start.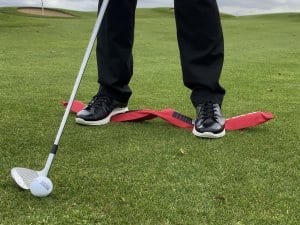 A simple and effective way to understand what good balance in your swing should feel like.  Learn what good set up balance should feel like.  And how to swing "heel to heel" using the Balance Rod. Use code " " at checkout for  % off.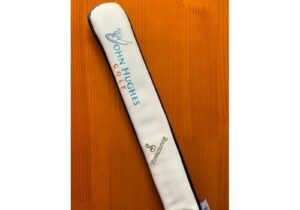 The most popular and most versatile swing aid all tour pros use are alignment sticks.  And protecting their clubs from the alignment sticks is an alignment stick cover.  Purchase a John Hughes Golf Alignment Stick Head Cover this holiday season and the alignment sticks come with it at no cost. And free shipping!
Day 10 – Dashing to the Holidays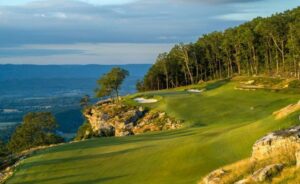 This is without a doubt the best golf school experience you'll ever take part in.  One golf course that is a Top 100 Golf Course you can play along with North America's #1 finishing hole is hard to beat. Combine that with world-class coaching, you have a golf school experience that is a must for any golfer who is serious about their enjoyment and improvement. This is the last chance this holiday to secure a date at McLemore next Spring at a discounted rate.  Use code "McLemore10" to receive 10% off any Full-Day Golf School Experience. Not valid for the Half-Day program.
Day 11 – Skills Gift Swap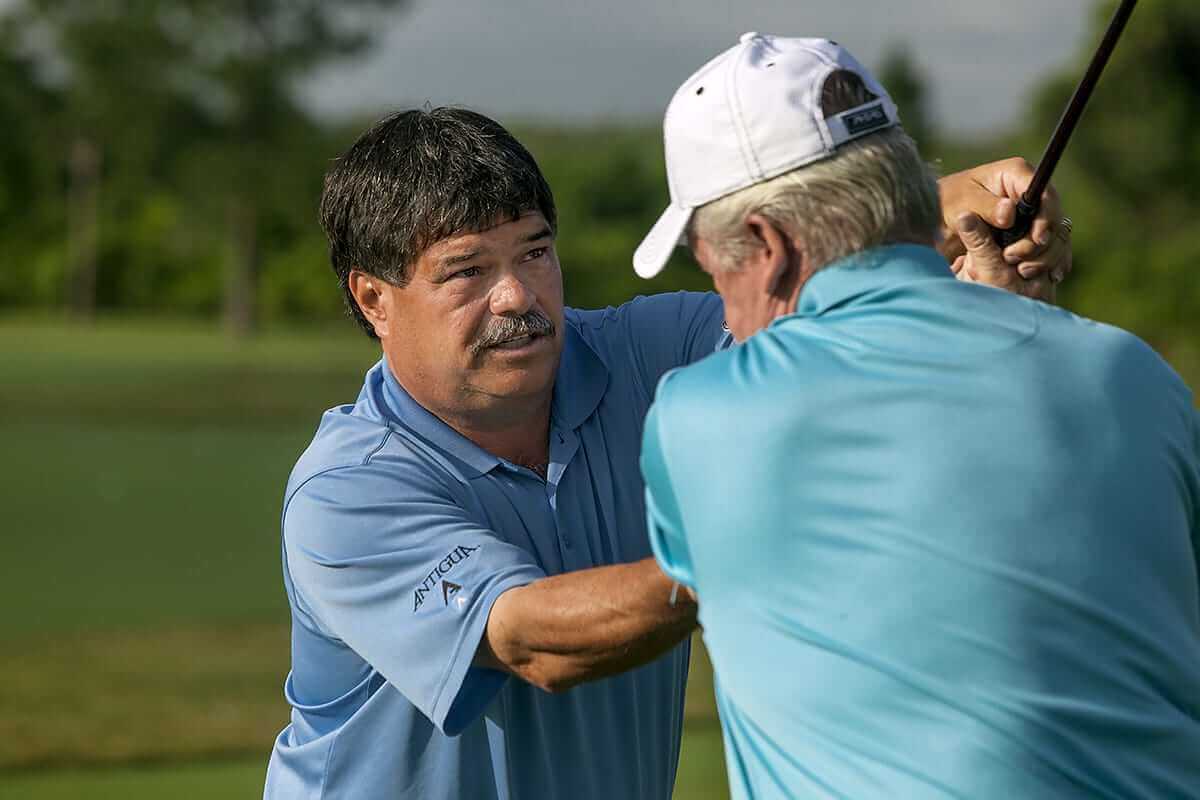 A simple 1-hour lesson with one of John's assistants can go a long way to making your golfer a better golfer.  This holiday season, why not give your golfer a 1-hour coaching session?  Use code "12Days1Hour" to take 10% off a 1-hour coaching session with one of John's assistants!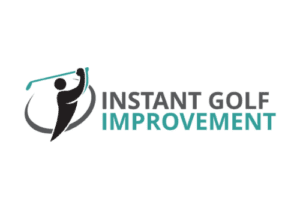 Can't get to Orlando to see us?  Or to McLemore?  NO issues!  Why not invest in remote golf lessons?  We use state of the art video and 3D platforms to assist with the learning process. And can schedule live remote training sessions when needed. Save 25% and receive a complimentary subscription to Golf Tips Magazine when using code "IGI25CM" at Check Out.
Day 12 – Last Minute Stocking Stuffers
Okay, there's 11 other days of ideas and you still can't decide what's the best gift to give your golfer? Here's something quick and easy.  And can stuff any golfer's stocking.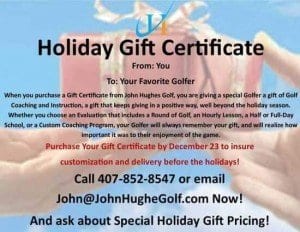 Come on now, everybody loves gift certificates!  After all, don't you use gift certificates and gift cards to purchase what you really wanted for the holidays?  And you can purchase a gift certificate between now and when you intend to present it, and have it arrive within 24-hours or less. Choose from any of the amounts already available.  Or, customize your own amount.  You can also customize what you want your golfer to see on their gift certificate.  Use code "12DaysGC10" when purchasing any JHG Gift Certificate.
Purchase Now!
Remember, the gifts we offer through our 12-Days of Golf Gift Giving can be in your hands, wrapped and ready, before December 23, 2022. All offers are good through December 25, 2023.
I hope you've enjoyed our 12-Days of Golf Gift Giving!
Happy Holidays!