You can Win a Free Golf Lesson and a Free Round of Golf at Falcon's Fire Golf Club!
The 1st day of each month, I draw a lucky winner out of the fishbowl located at Falcon's Fire Golf Club.  That person wins a free golf lesson from me and a free round of golf at Falcon's Fire Golf Club.  Now you can include your name in the monthly drawing by completing the information form below.  When you do so, you'll have the chance to:
Win a Free Golf Lesson for 1-hour with John – Included is V1 Video Analysis.  You'll receive an improvement tip that you'll be able to use on the course that very day.  And you'll also learn a drill that you can practice to make the improvement sustainable.
Win a Free 18-Hole Round of Golf at Falcon's Fire Golf Club – Immediately after your free golf lesson, you'll tee it up on one of Orlando's best golf courses.  You'll challenge your new found skills on this award winning Rees Jones Design.  And have fun along the way.
Here's your chance to join other golfers who've received world-class instruction and played a great golf course.  Complete the information below for your chance to win a free golf lesson and a free round of golf.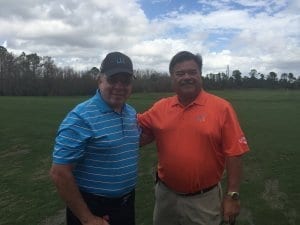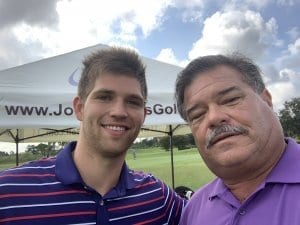 Restrictions:
Free Lesson and Round of Golf (Prize) is Subject to Availability of John Hughes Golf (JHG) and Falcon's Fire Golf Club (FFGC). 14+ days advance notice required when scheduling.  Both JHG and FFGC reserve the right to schedule at a time convenient for the course, or to reschedule the lesson and round at their discretion for any reason.

Lesson and Round of Golf must take place the same day. No exceptions.

Golf Lesson is for 1 person only. Spectators prohibited.

Other golfers can join the prize winner to play golf. Additional golfers are obligated and agree to pay the published retail rate for golf at the chosen day/time of the lesson and round of golf.

Prize is non-transferable to another i

Prize has no cash value and can not be exchanged for cash.

Prize must be redeemed within 180-days from the date received. After 180-days, prize is considered expired and can not be redeemed.

By entering to win the Prize, entrant agrees to have their contact information included in the data bases of both JHG and FFGC.