November Up Date
Wow!  October flew by fast!  Time now to recap October and let you know about upcoming events for our November Update.
Fluid Motion Golf
Early in the Month of October, I was fortunate to meet and work a little with a pioneer of sports performance, Steven Yellin.  Steven is the author of the Fluid Motion Factor, which provides the reader some insight into the consistent symptoms of what golfers will sometimes call "The Zone."  Steven was kind enough to volunteer as the Educational Speaker at an East Central Chapter Meeting of the North Florida PGA Section.  I want to personally thank Steven for his time and knowledge and look forward to sharing more thoughts with him in the future!
Tee it Up For a Cure
This is a highlight of the November Update. Some friends and I were able to take advantage of an opportunity to play in the inaugural Tee it Up for A Cure Charity Classic held at Heathrow Country Club October 6.  Sponsored by FIS Global, this event raised over $15000 benefiting the Leukemia and Lymphoma Society.  All the participants heard Pat Williams of the Orlando Magic speak about his personal battle with Leukemia.  He was very inspirational and definitely left a lasting impression on all of us.  I want to thank Ryan Rhoden for inviting my team to play in the event.  And I want to offer a huge thank you to my team; Nick Taylor, Gary Smith, and Zack Hussain for sharing a great day with me!
Golf Talk Live
October 23, I had the fortunate opportunity to appear as a Guest on the Blog Talk Radio program "Golf Talk Live" hosted by Ted Odorico.
Ted is a golf professional who is constantly looking outside the box and presenting new ideas and thoughts for our industry and golfers to consider.  No matter what the subject within the golf industry.  Our hour long conversation covered many different subjects as what I learned from Lou Holtz at a young age, UX, many aspects of the golf industry, life in general and my favorite subject, having fun playing golf.
I also spoke about the North Florida PGA Section's 6th Annual Teaching and Coaching Summit.  I want to thank Ted for inviting me on the program to share my thoughts and I am looking forward to once again be a guest on the program in the future.  To hear this broadcast on demand, you can access the broadcast by clicking on the link below: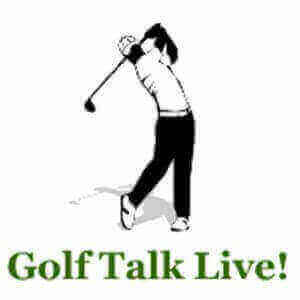 Player Up Dates
Andrew Kirk continues to grow as a player and has been visiting more frequently to play in more competitive tournaments.  I am looking forward to working with him more as the winter competitive golf season kicks into full gear later this month.
Tommy Davidson had a successful high school golf season.  As a Freshman, he was able to crack the starting line-up a couple of times and learning from those experiences.  I am looking forward to Tommy playing and practicing more as he prepares for the spring junior golf season.
Golf Academy of America/Professional Golfers Career College
Monday October 27, the Club Fitting Class of the Professional Golfers' Career College at Orange County National Golf Club invited me to their class to expose them to ball flight technology and how to properly use this technology during a club fitting session.  Thanks to my very good friend, Mike Warobick who owns US1 Golf Center in Rockledge, Florida, for inviting me out to his class to share some knowledge with up and coming golf professionals.
And once again I spoke to the Sophomore Class of the Golf Academy of America in Altamonte Springs, Florida, Wednesday October 29.  The Golf Operations class asked a lot of great questions concerning the industry as well as their future as a golf professional.  Brendon Elliott who is CEO of Little Linksters LLC, is another great friend and I want to thank him for the privilege of sharing my passion for the industry with his class.
North Florida PGA News
October was a big month for the North Florida PGA Section.  Along with the many tournaments we host and conduct, it is also time for the Officers' Committee along with the Board of Directors to plan for the following year.  Many thanks to all the Committee Chairs who came to visit our Planning Session.  Your presentations, vision, and ideas to grow our industry and to enhance and enrich each of our Section's 1500+ Members Experiences.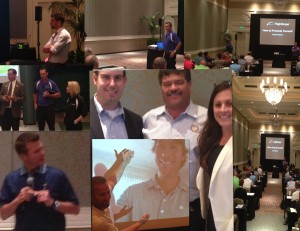 Immediately following the Planning Session we conducted our 6th Annual NFPGAU Teaching and Coaching Summit.
Taking an "outside the box" approach this year, the theme of the event was to have our Section Members understand the various resources we have as PGA Members to promote and grow our teaching practices.  As well as expose them to new and emerging platforms that could potentially change the landscape of golf instruction in the future.
A huge thank you to someone who continually supports our Section's efforts.  And is a true friend to all our Members, Todd Lewis of the Golf Channel.  Todd once again served as our Moderator for the Morning Session.  And more big thank you's to our presenters:
Kobie Pierterse, Elyse Rowe, and David Nel of FlightScope
Joni Lockridge and Ryan Foley of the PGA Marketing Resource Center, and their embedded PGA Professional, Bryan Moran of Lone Palm Club in Lakeland Florida
David Grove of MobiCoach, who brought along from Carmel, California, Top 100 Instructor Jeff Ritter; as well as their embedded PGA Professional. Andre Panet-Raymond
Alex Weber of GolfMD's and his embedded PGA Professional, Rick Bradshaw
September and October Coaching Session Winners
Congratulations to Ryan Rhoden and Jim Collins for being the recipients of a Free Custom Coaching Session with me!  Jim and Ryan, please contact me to schedule your Session.
Do you want a Free Coaching Session?  Very easy to do.  Just enter your name and email address within any of the boxes to do so within my website and you are automatically entered into the monthly drawing.
November Update of Events
Holiday Gifts
With the holidays coming up.  A November Update is not complete without a holiday gift guide. I want to remind you of a fantastic gift you can give yourself or a loved one, a trip to Scotland next July to learn from me and one of the best Golf Coaches in the World, Joe Hallett.  Be sure to check out the Trip and the details by clicking here.
You can also purchase a Gift Certificate for someone through my website.  Various Gift Certificate Amounts are available.  To purchase a Gift Certificate, visit the Schedule a Lesson Page
PGA Annual Meeting
November 20-22 I will be in Indianapolis, Indiana for the PGA of America's Annual Meeting.  I am looking forward to this opportunity to network with fellow PGA Professionals from around the country as well as be a part of the vision and the direction our Association charts for its future.  Be sure to check all Social Media outlets for my updates.
Lessons and Schools Will Fill Fast
If you are considering scheduling a Coaching Session or Golf School with me from December to April, I suggest you do that now.  It will insure you receive the day and time you need to fit your schedule.
This is the time of year is when golfers start thinking about their spring improvement. And begin to schedule golf school vacations and extended coaching sessions.  To entice you to schedule before the rush, I am offering a 15% off any Golf School or Custom Coaching Session.  You must schedule before December 31.  To do so, type in the Promo Code "Holidays" when using the Schedule a Lesson page within JohnHughesGolf.com
Holiday Junior Camp
I will announcing a Junior Camp opportunity in the very near future, hosted at a fantastic facility.  Details to the Camp are still being finalized. But I can tell you the dates, January 2-4.  Keep coming back to find out more information.  Keep checking your email from the formal announcement!
New Host Facility Coming Soon
I am also in the process of securing a new host golf facility that will become the home of John Hughes Golf.  An email announcement and possible press release should be launching by month's end.
Thanks for reading this entire November Update!  A lot has been happening the past month and November is shaping up to be just as exciting.  I'll have more to add to the November Update as the month progresses.  So be sure to check back often as well as share the news with your friends and social media friends.