Another quiet month of November 2022 Client Accomplishments. This is mainly due to the sun setting earlier, the weather turning cooler, and the holidays fast approaching.  But there's still good news to report!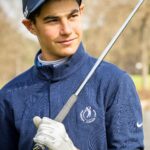 Lev Grinberg – Belgium
Earned a Full-Exemption to the 2023 Alps Golf Tour, an Italian Professional Golf Tour for rising stars.

Alex Kruschwitz – Winter Haven, FL
Had 3 consecutive Top 10 finishes participating in Florida Junior Tour Events in October and November.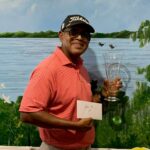 Tony Prensa, St. Cloud, FL
Finished 4th in a US Am Tour event at Saddlebrook Resort.  Tony also finished 8th in the final "A" flight standings of the Orlando GolfWeek Amateur Tour.
I told you, light with volume but heavy with quality! The November 2022 Client Accomplishments is another month of great fortunes and hard work for all our clients.
We're gearing up to feature all our clients accomplishments for 2022 in next months post. If for some reason we did not mention you throughout the year, here's a chance for us to recognize you.  If you accomplished something amazing in 2022, we want to know about it!  Let John or one if staff coaches know of your accomplishment so we can include it in our next Client Accomplishment blog post.  With the end of the year fast approaching, we want to include you in our 2022 Year End Accomplishments post!