An International Top 10, USGA Championship Qualifier, a 1st tournament win, a personal best, and a very busy and productive month highlight the June 2023 Client Accomplishments of John Hughes Golf!

Andrew Amor, Rock Springs, GA
Achieved his first tournament win at one of the 4 legs of the Chattanooga District Golf Association Summer 2023 Tournament Series. In turn, earning a spot in the season ending championship event.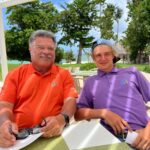 Elisey Antropenko, Moscow, Russia
Finished 7th in the Russian Amateur Championship

Reagan Grimm, Orlando, FL
Reagan kept busy in June, winning a 2 Day Top 50 Junior Tour event, losing in a playoff at a USKids Orlando event, and placing 3rd and a 4th in 2 other USkids events in June.

Dr. Ron Hill, Houston, TX
Shot his career best 78! 2 months in a row Ron has shot his best score ever.

Gaige Lewis, Springfield, MO
Shot -3 to earn a spot in the USGA Junior Amateur Championship!
June 2023 Client Accomplishments marks another great month for John Hughes Golf. And the results we are able to provide our clients. If you want to realize results, positive results, to your golf game, then you need to schedule a coaching session with John. An award winning and nationally ranked golf coach.
If you;re a John Hughes 犀利士
Golf Client and you achieved a milestone playing golf, we want to know!  Contact  John at john@johnhughesgolf.com to let him know what you accomplished. Or contact John if you want to learn more about how you can experience a golf accomplishment you've want to achieve.  We're committed to improving your golf skills and assisting you to achieve your Client Accomplishment.