Free Video Lessons During Masters Week!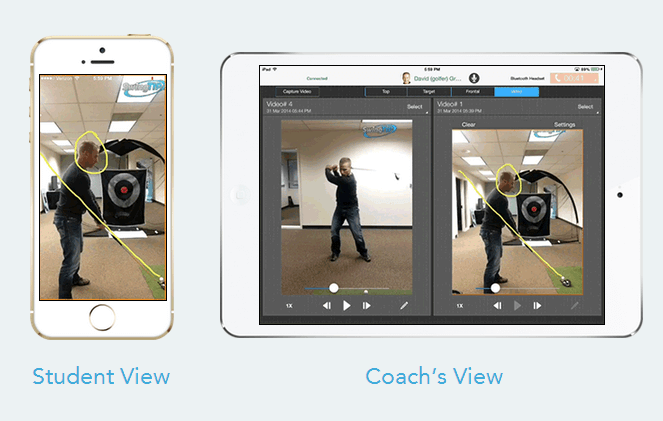 Is your golf swing ready for a spring tune up?  I'm offering Free Video Lessons During Masters Week using a new Partner of John Hughes Golf,  MobiCoach.
MobiCoach allows us to interact much like we would in-person, using video and some pretty advanced technology to communicate remotely in real-time.  You can take the lesson anywhere (backyard, living room, local park – whatever is convenient), which saves you a trip out to the course/range.
How Free Video Golf Lessons During Master's Week Works
• Download the "free" SwingTIP app on your iPhone or iPad from the App Store (Click here on your iOS device to download)
• Create a customer profile and book a session with me any time in the month of April at http://myaccount.mobicoach.com/coach/show_coach_calendar?coaches=6ecf2ab1-5068-4940-86d7-e3be1a&
• During check out, please enter the following coupon code: JOHU15
During the lesson, here's what you'll see:
• We are connected during the coaching session via a Live Voice Call (VOIP)
• Your iPhone or iPad will capture video of your swing automatically
• You can watch me analyze your swing in real time
• A feature called Display Mirroring between Coach and Golfer allows you to see what I am seeing
• MobiCoach also works with a SwingTIP motion sensor, but it's not required for the coaching session
Book your Free Video Lesson during Masters Week for any time available during the month of April.  We can certainly book a session longer than 15 minutes. Additional time is billed at the rate of $30 for an additional 15 minutes.   To learn more about MobiCoach, please go to www.mobicoach.com. I look forward to having a remote coaching session with you at your convenience.