Four Cornerstones of Golf Success
Okay, you've set your goals.  Now it is time to set your pyramid's Four Cornerstones of Golf Success.  These Four Cornerstones of Golf Success provide the foundation to your improvement as well as a solid position you can always fall back to, if your game seems to be going south.  It's these Four Cornerstones of Golf Success that keeps you focused, provides motivation, reminds you of where you would like to go, and will withstand shifts and changes to your golf goals as you progress.
Each of these Four Cornerstones of Golf Success will be presented from the perspective of the everyday golfer, yet delve into what elite golfers do to reach that level.  Within forthcoming articles, we'll detail each Cornerstone, examining why each deserves to the four most import parts of your Golf Improvement Pyramid.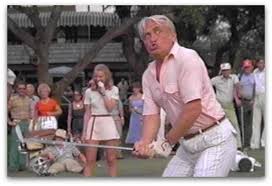 Emotional Stability– You should take your golf improvement seriously and personally, in order for you to reach your goals.  However, allowing your highs to get too high and your lows to get too low will delay your time line of improvement and ultimately prevent you from reaching any of your golf goals.  This Cornerstone provides the motivation for you to continue even though you may not want to while at the same time calms the nerves and adrenaline when your under pressure and need to sink the birdie putt to win the tournament.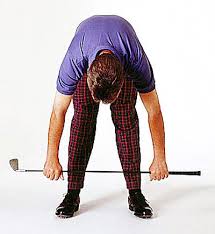 Fitness and Nutrition – Being in overall good health is a necessity of life and part of that is fueling your body correctly.  General good fitness and health is enough for some, but not enough if your goals are lofty.  We'll examine this Cornerstone from both angles and provide you with some exercises and fueling tips that should allow you recognize how important this Cornerstone is, no matter what your goals maybe.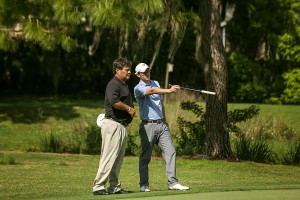 Decision Making – I often use a phrase with clients that I hope they remember when faced with a difficult situation; "Great decisions will always camouflage a poor performance."  No matter what your current skill level or your goals, making great decisions allows you the freedom to go for every shot.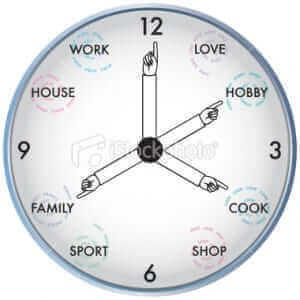 Time Management – Time is our most precious resource and and finding the time to do what is necessary to reach your goals is sometimes hard to find.  Being able to carve out time to reach your golf goals often takes a back seat to the other priorities of life.  Believe it or not, there is a lot of time during each day that you can utilize to become a better golfer.
Need Your Input
Please share this and other articles you have enjoyed within your Social Networks.  And I encourage you to post comments to this and other articles, as those comments fuel fantastic dialogues for everyone to enjoy and take something from that may assist in improving their games.