Fall Golf – Are You Ready?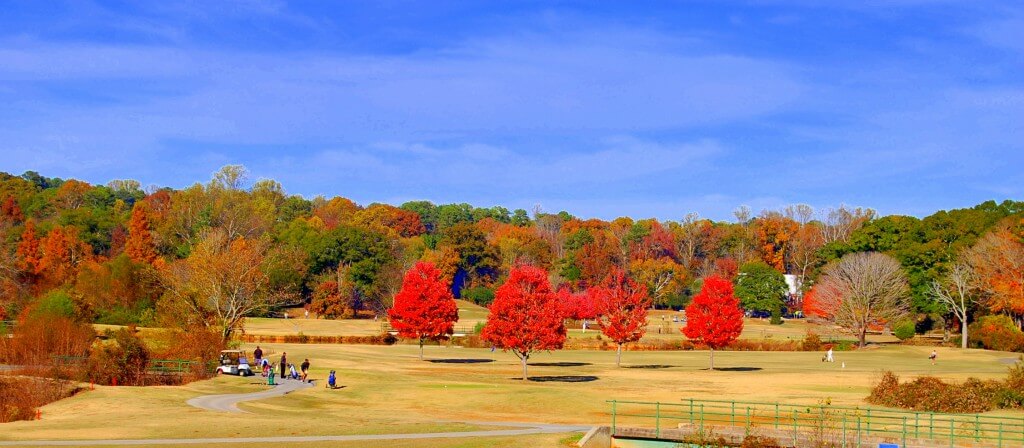 Wow, time flies when you are busy, or having fun.  It has been a productive summer of conducting golf schools and lessons in Orlando, and elsewhere.  I also had a few creative moments during the more exhausting hot summer days in June and July that produced new opportunities to share with you.
Hopefully you're looking forward to enjoying Fall Golf, getting get out and playing more golf, and experiencing the fabulous colors golf courses adopt during the Fall Golf Season.
There is a lot to share in this update and I'll be pointing you to new items and features within my website I hope you enjoy.
Don't let Football get in the way of Fall Golf
Fall Golf Season means the start of football season, with the College Football Season beginning this week.  Next weekend, the NFL goes full tilt.  Sometimes it's hard to choose between playing your favorite sport, or watching what is arguably America's favorite sport.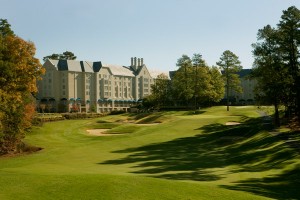 To assist you with your dilemma, plan to participate in the Inaugural College Golf Course National Championship, where you get to determine the best College Golf Course in the Country.  You'll see a new Blog post later this week detailing the season long event.  Be sure to share the post with family and friends so they can join the fun as we all choose our favorite College Golf Course.
And not to leave the NFL Fans feeling empty, next week, you'll find a series of blog posts about the great golf courses you can play when visiting an NFL city.  Have any suggestions to include in this series?  Send me your suggestions of the "Must Play" golf venues in your favorite NFL town so I can include those suggestions.
New Golf Video Tips Page
The biggest summer project I embarked upon is the new Golf Video Tips Page of this website.  If you already subscribe to my mailing list, you'll be receiving a formal announcement September 5 containing information about how you can access the page.
The "Golf Video Tips" page is a "Subscription Only" page, meaning only those who are subscribing to my newsletters, emails, and event notifications will have access to the page.
Contained within the page are video tips produced earlier this year and archived instructional articles I wrote in the past for various publications.  You'll receive notice when monthly updates occur adding new video tips and instructional articles to the page.
Want to see a video about what ails your golf game within the Golf Video Tips page?  Contact me with your suggestion and I will do my best to include your suggestion in future monthly updates.
You're not currently subscribing to my mailing list?  Want access to the "Golf Video Tips" page? Then sign up for my email newsletter.  When you do, I'll send you a password to access the page where you'll find great information about how you can instantly improve your game.
Golf School Time is Fast Approaching
Fall Golf Season is also a reminder that most people enjoy spending time in the Late Winter and early Spring attending a golf school.
Many people are contacting me now to secure availability of Winter and Spring dates for 2-5 day golf schools.  Securing these dates during Fall Golf Season insures you are visiting Florida during your desired dates, whether you schedule to meet me in Orlando or in Port St. Lucie.
Also, consider attending a Fall Golf School.  Doing so will give you a head start on the Spring Golf Season by providing you the drills and practice routine necessary to improve your game, using both indoor and outdoor resources at your disposal during the Winter months.
Travel Survey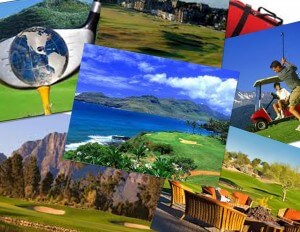 Beginning in 2016, I plan to schedule a special trip(s) for all my clients and followers to take advantage of. Knowing what you look for in a golf vacation will greatly assist me to plan, organize, and schedule golf vacation trips you'll not want to miss. Plans are in place to provide a short survey for you to complete by mid-September, asking you about your past golf trips and what type of golf trips you want to see scheduled in 2016.
New
Falcon
's
Fire Video
I recently posted a video featuring my host facility, Falcon's Fire Golf Club. If you have not done so, take a look at the video and feel free to share the video with your golfing family and friends.

I look forward to seeing you at Falcon's Fire Golf Club in the near future!
Video Follow-Up
A reminder – Included with all the Golf Improvement Programs I offer is Video Follow-Up.  It allows you and I a convenient way to continue your progress, answer any questions you have after your session, as well as having a system in place to receive immediate feedback when your game happens to go South.  With multiple platforms to choose from, there is no excuse for you not to stay in contact with me after your Orlando Golf School vacation or Orlando Golf Lessons to continue the progress you are making.  Be sure to contact me to determine and schedule the Video Follow-Up that best suits your needs.
Grip Project Update
Throughout the Summer months, I have been not only conducting my "Grip Project" testing at Falcon's Fire Golf Club, but at other facilities as well, as far away as North Carolina.  So far, the first test is proving to be a learning curve for not only the participants who have assisted me, but for me and my partners as well.  Thanks to everyone who has participated so far!
There are more testing dates on the schedule through mid-September.  FlightScope, Golf Pride, and I should begin sorting through the data later this month and begin producing findings reports and associated videos by October.  Be sure to come back often to find out what the data is revealing about grips and the effect they have on your ball striking abilities.
Fall Golf brings Holiday Shopping Ideas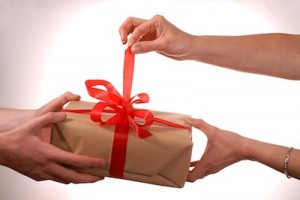 Yes, as much as we all look forward to a great Fall Golf Season, doing so is a constant reminder that the Holidays are just around the corner.  It is a lot easier to consider and purchase an awesome holiday gift for the special golfer in your life during Fall Golf Season, when prices are lower and manufacturers are bringing new inventory to market.
Throughout the Fall Golf Season, I'll provide you with holiday gift ideas that will fit any budget, you can purchase directly through me, and can ship direct to you, in time for the holiday season.  Here are a few gift ideas you may want to  consider:
For the golfer who loves numbers, statistics, and self analysis, I suggest Arrcos.  Arrcos is a tracking and statistics package that allows your golfer to track every shot he or she takes, at over 25,000 Golf Courses across the North America and Europe.  Using the GPS and Bluetooth of your iPhone, Arrcos provides any golfer with the most accurate measurement of the distances each shot travels, as well as breaks down each round into almost any statistical category imaginable.  Arrcos includes 13 sensors for each golf club and one for your putter.  Cost – $299+Shipping
For the golfer who loves style, looking good, and feeling good, I suggest FootJoy apparel.  You can choose from any color or style of fabric within the FootJoy line of apparel and outerwear.  No minimums when ordering through me, with prices for a great shirt starting around $45 and outerwear starting at $55 a top.  Visit the FootJoy Apparel Website, choose the type of apparel you want to purchase, and provide me the style, size, and color.  There are quite a few special promotions I can pass on to you now, which will save you time and $'s as we get closer to the holidays.
All golfer needs golf balls.  When you buy 6 dozen Titleist or Pinnacle Golf Balls, you can have each golf ball personalized with up to 3 lines of personalized text, free.  Most golfers buy at least 10 dozen golf balls annually.  Be sure you assist your golfer to enjoy the game more in 2016 by purchasing Titleist or Pinnacle Golf Balls now, before prices for golf balls go up in 2016.  Prices start at $19.99 a dozen and increase as the model of golf ball improves.
Thanks for spending your valuable time finding out what is new with John Hughes Golf!  I promise not to be a stranger like I have been during the summer.  Be sure to come back often, register for the new Golf Video Tips Page, and as always,  please let me know if I can ever be of assistance to you!