John Hughes Golf clients continue to post great numbers and earn top finishes.  Below are the accomplishments as reported by October 29 for the Client Accomplishments November 2021.
What's an accomplishment of a John Hughes Golf Client?  Winning or placing in the top 10 of a tournament of any kind.  Posting your career best score, even for 9-holes.  Posting your career best handicap.  A Hole-in-One or Albatross.  A career best in a statistical category. Or any of feat that sets you apart from the other golfers you play with or compare yourself to.
Elisey Antropenko – returned to the US in October.  His first tournament was 8-hours after getting off his trans-Atlantic flight, finishing tied for 4th in a Hurricane Junior Tour Event.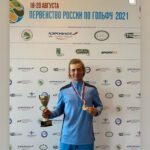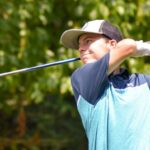 Atley Gabriel – Earned a win at the Maiden Junior Championship, part of the National Junior Golf Association Tournament Series.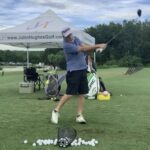 Steve Center – Shot a career best 75!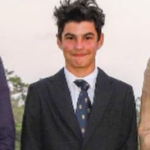 Lev Grinberg – returned to Belgium and was a part of the winning Belgium Interclub Championship team from Rinkven International Golf Club. Lev also finished 6th individually in the European Men's Club Trophy Tournament held in Portugal.  The championship includes all the best amateur men golfers in Europe.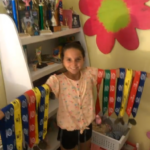 Zoe Hout – Finished 2nd in the Sarasota USKids Fall Tour Championship and missed winning the points title by 2 points.
Did you play your all time low round, win or do very well in a tournament of realized a career highlight like a hole-in-one? Let us know about your client accomplishments for November 2021 and we'll post your highlights within the December 2021 John Hughes Golf Newsletter.  If you missed the Summer of 2021 client accomplishments you can click here.