Winners! Lots of tournament wins from around the world highlight the August 2023 Client Accomplishments of John Hughes Golf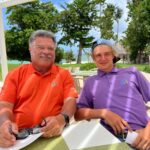 Elisey Antropenko, Moscow, Russia
Elisey successfully defended his Russian Junior National Championship for the 4th consecutive time!
Tina Downey, Auburndale, FL
Won the FSGA one day event at Southern Dunes Golf Club.  And shot her career low round earlier in the month, 89.

Reagan Grimm, Orlando, FL
Finished 5th in the Sub-Regionals of the Drive, Chip, and  Putt Competition.

Lev Grinberg, Rinkven Belgium
Automatically qualified for and led the winning European Team for the Jacques Leglise Trophy. Lev had a 3-0 match play record in that event.  Lev also earned a captain's pick for the European Junior Ryder Cup Team, being played at Marco Simone Golf and Country Club in Rome, Italy September 26-28, 2023.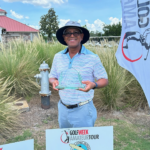 Tony Prensa, St. Cloud, FL
Won by 3 strokes a major event on the GolfWeek Amateur Tour.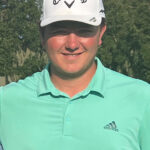 Josh Pritchett, Haines City, FL
Won the Player Amateur event, in a playoff, of the College Tour X series in Cleveland, TN
August 2023 Client Accomplishments could have included you.  All you have to do is let John know about your accomplishments. Whether it be a hole in one, a great finish at a tournament, a personal best in a category, or another achievement you're proud of. Contact  John at john@johnhughesgolf.com to let him know what you accomplished. Or contact John if you want to learn more about how you can experience a golf accomplishment you've want to achieve.  We're committed to improving your golf skills and assisting you to achieve your Client Accomplishment. And you can see my commitment by the achievements our clients accomplish on a regular basis.