2022 was another great year for clients of John Hughes Golf!  I'm very proud of all my clients.  And I want you to know who our clients are and what were their 2022 Client Accomplishments.
We'll start our 2022 Client Accomplishments with the not so obvious.  The clients who are not playing in tournaments.

Steve Center – Poinciana, Florida
Shot his career low round of 75.

John Hoyt, Orlando, FL
Recorded his very 1st Hole-in-One.

Timm Rye – Davison, MI
Shot his age for the first time, 78.

Dylan Sutton –  Lake Helen, FL
According to Arccos, Dylan improved his handicap from 26 to 9 by the end of 2022.
Now, let's visit the competitive, and not so competitive tournament clients and their 2022 results.

Elisey Antropenko – Moscow, Russia
Won for the 3rd straight year the Russian Junior Championship as well as placed 10th in the Russian Open; finished 2nd in the Russia Cup, a Match Play Tournament for Adults; finished 2nd in the Serbian National Amateur Championship; finished T11 in the AJGA Ben An Junior All-Star; won the USKIDS Teen Series Major Tournament in Duran, FL finishing at -3 for 2 days; posted a 5 Top 10 finishes, including a major event within the Florida Golf Association's Florida Junior Tour Series.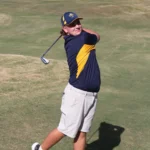 Aaron DeWitt – Winter Haven, FL
2nd in the World Stars Junior Championships in Las Vegas; tied for 1st in the AJGA Centura Colorado Springs Junior Championship and was beat with a chip in on the 2nd extra hole; won the UGE Tournament of Champions Match Play Event; 2nd place in the Florida Junior Tour event held in Boynton Beach; finished 2nd in the his High School Conference Championships and the District High School Championships

Atley Gabriel – Claremont, NC
Lead the Bandy HS Trojans (NC) to the CVAC Conference Championship, finishing 2nd individually, earned All-Conference 1st team honors; shot 73 in the NCHS State Championships and finished 3rd overall in the HS Sectionals; qualified for the North Carolina Junior Am; named "athlete of the week: in Catawaba County, NC; shot a career low high school round of 32 for 9-holes; placed 2nd in the NJGA Catawba Junior Championship while ranked #1 in the NJGA Points Race within the 14-18 age group.

Jason Gabriel -Claremont, NC
Qualified for Carolina's Mid Am with a -1 round and finished T11 in Championship; won 2 US Am Tournaments back to back; finished 31st in the Carolinas' Amateur Championship, competing against golfers half his age; won the US Am Tour's event in Marshville, NC; qualified for Carolinas' Golf Association Amateur Championship; shot his career low round of 61; won the Catawba CC husband/wife championship with fellow JHG Client, Suzanne Gabriel.

Suzanne Gabriel – Claremont, NC
Not to be out done by her men, Suzanne finished 2nd behind her husband, Jason, at a US AM Tournament, shooting a respectable 78 on a course set up for men.  She was the only female in the field.
Lev Grinberg – Rinkven, Belgium
Made the Cut at his first Major Professional Tour appearance at the DP World Tour's Soudal Open, finishing T64 and beating 90+ European Tour Players; earned a Full-Exemption to the 2023 Alps Golf Tour, an Italian Professional Golf Tour for rising stars; runner-up finish in U16 age category and T6 Overall at Faldo Open De France; finished 15th at the European Men's Club Trophy; won the final leg of the European Junior Tour and the order of merit; A 2nd place finish in the Belgium International Amateur Championship; finished the year ranked 199th amateur in the world.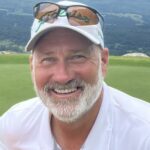 Ron Hill, Houston TX
Won the Sienna Golf Club's Men's Match Play Championship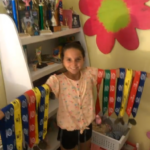 Zoe Hout – Sebring, FL
Qualified for the US Kids World Golf Championships

Alex Kruschwitz – Winter Haven, FL
3 consecutive Top 10 finishes participating in Florida Junior Tour Events

Austin Lear – Lakeland, FL
Austin earned 2 Top 3 finishes in the Orlando USKids Spring Tournament Series

Gaige Lewis -Springfield, MO
Top 10 Finish in the Hurricane Junior Tour's Phoenix Spring Junior Open; won multiple Missouri High School Tournaments as well as 2nd at the Ozark Invitational; won the AJGA Preview at Shirkey Qualifying event; Semi-Finalist in the Missouri Golf Association Junior Match Play Championship; finished 4th at Missouri High School District Tournament; finished 14th place in Missouri High School State Championship to earn 1st Team All State.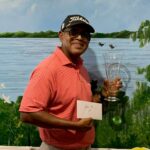 Tony Prensa, St. Cloud, FL
Won US AM Tour Event; won the North Central Tour of the GolfWeek AM Tour along with three 2nd place finishes; lost a 3-way playoff at a GolfWeek Senior event; posted a Top 10 finish in both the Orlando US AM Tour Series as well as the Orlando GolfWeek Amateur Tournament Series; finished T12 at the US AM Event at LPGA International; finished 4th in a US Am Tour event at Saddlebrook Resort.

Josh Pritchett – Haines City, FL
Finished 7th and a Tie for 2nd at 2 out of his 3 Florida Junior Tour starts; earned Medalist shooting 66 earning a spot in the 105th Florida Amateur Championship; T18 at the NFPGA Junior Championship; freshman member of the East Tennessee State University Men's Golf Team.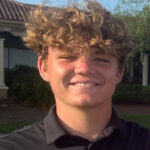 Ollie Pritchett, Haines City, Florida
Won the Hurricane Junior Tour's Tampa Bay Junior Open in a Playoff

Marcy Reman – Ocala, FL
Won her Flight in the 2-Day GolfWeek Am Tour Regional Event in March at Mission Inn!  4th Place Finish in the Orlando Grint Tour
WOW! What a year 2022 was!  When asked by others about the clients I coach, I always use the term "committed." And if the 2022 Client Accomplishments list above does not prove commitment, I'm not sure what does.  And these are the accomplishments we're told about. We can't let the world know of your results unless you tell us.
in 2023, make a commitment to let us know about your accomplishments, you results. Me and my staff are always committed to your results and want others to know how proud we are of your accomplishments, no matter how small you think your accomplishment may be. Call me or email me directly and let me know about your Client Accomplishment.
Thanks to everyone for what you accomplished in 2022!