Looking for that special something for the golfer in your life?  Look no further than my 2015 Holiday Gift Ideas to help you find the perfect gift for the golfer in your life.
It's that time of year again, when we let the special golfers in our lives know how much they mean to us.  Each year, does gift buying become harder and harder for you because it seems like your golfer has everything?  Here's a little secret.  There is not a golfer on the planet who has everything!  That's what makes my 2015 Holiday Gift Ideas list unique.  It features items and products most golfers do not have, but could use to help them enjoy their passion more than ever.
Beginning today and running through December 24, I'll be adding and featuring new and unique gift ideas within my 2015 Holiday Gift Ideas list for you to wrap up and give your special golfer.  The list will grow continually throughout the Holiday Season.  You'll be able to choose from unique products and services that enhance your golfer's experiences on the course, items your golfer needs on a regular basis, and golf instruction ideas that will assist your golfer to play their best.
Items you order directly through me include free shipping and I guarantee your purchase will arrive at your door the exact day you specify.
Follow my social media announcements as I add to this list throughout the 2015 Holiday Season.  I promise you my 2015 Holiday Gift Idea list will be full of great gifts you'll want to purchase for the golfer in your life.
Gift Certificates for Instruction
A Gift Certificate for Instruction Services is a simple yet effective way to tell the golfer in your life how special they are and what they mean to you all year long.  For the 2015 Holiday Season, I priced All Instruction Gift Certificates at 20% off the regular retail rate.  Gift Certificates never expire and your golfer can schedule their instruction gift at their convenience.  I personalize each Gift Certificate and send it to you as an email attachment you can print and present to your special golfer.
Hourly Lessons –

$125

(Normally $150)
Hourly Lessons are the standard for most golfers when it comes to improving their game.  Included within every Hourly Lesson is Video Analysis of what the Lesson is about, with a take home improvement plan. Your special golfer can schedule their lesson at any time.
Half-Day Coaching Sessions

–

$359

(Normally $449)
Half-Day One-to-One Coaching Sessions include 3.5 Hours at the Practice Facility improving any part of your special golfer's game, including full swing, short game, and putting. During a Half-Day Coaching Session, your golfer will experience V1 Pro Video Analysis and FlightScope Ball Flight Technology.  We'll use both technologies to benchmark your golfer's current skills and verify their skill improvement throughout the Coaching Session.
Full-Day Coaching Sessions –

 

$559

(Normally $699)
A Full-Day One-to-One Coaching Sessions are 6 to 6.5 Hours of Instruction both at the Practice Facility and on the Golf Course.  We'll start at the Practice Facility working on skill improvement using FlightScope and V1Pro Video Analysis Software.  Then we'll move to the golf course for 9-Holes of On-Course Instruction.  In between, we'll break for lunch, included in a Full-Day Coaching Session.
10-Hour Coaching Session and FREE Scotty Cameron Putter

– $1250 (Normally $1899)
This is a great value for the golfer willing to make a time investment in their game for long-term consistency and improvement.  Your golfer can schedule the time as they see fit in small or large time increments, both on and off the golf course.  All technology resources are available for their use and there is no charge for after hours consultations.   If you order before December 21, your golfer will receive a FREE Scotty Cameron of your choice, delivered to your door in time for your holiday gift giving time.
Unique Gift Ideas
Golfers need certain things everyday to assist them with playing the game.  Golfers also like unique and different items that enhance their lives and their passion for golf.  My 2015 Holiday Gift Ideas list is comprised of those items that your golfer may not have thought of and gifts that will last a life time.
When creating my 2015 Holiday Gift Ideas list, I kept in mind quality as being the top priority, as I hand selected each of the items listed in my 2015 Holiday Gift Ideas list.  Each item is unique and brings satisfaction and value to the special golfer in your life.
Golf Course Landscape Prints from Russell Kirk
I've known Russell for 15+ years and have admired his work since being introduced to his iconic photo of the Royal and Ancient Clubhouse over 20 years ago when a major credit card company used the image in its golf marketing efforts; a photo the company still uses today. Russell is the artist behind all the feature photos of my website. His professionalism and eye for details makes him one of the foremost golf course photographers in the world.
A very unique and classy gift for your golfer, you can choose an image from Russell's vast portfolio of photos, in various sizes suitable for framing, and have it delivered to your door. Think about your golfer's work space, den, or social spaces and how a Russell Kirk Golf Course Landscape print will inspire and enhance that environment.  In years to come, owning a Russell Kirk will not only be a conversation piece, it will be a great investment of image art your golfer will be proud to own.
Russell is offering flat rate shipping ($11.99) for any size print this holiday season.To view the prints available and to purchase a golf print from Russell Kirk, visit Russell Kirk's Golf Links Photography and be sure to mention you saw Russell's work through John Hughes Golf.
Game Tracking w/Game Golf
I had the pleasure of using Game Golf again two weeks ago while playing golf during the PGA of America's 99th Annual Meeting and events.  The company provided me their new and improved product and a complimentary iPhone for the day to see how the new product compared to the old one I reviewed in an earlier post this year.  I was thoroughly impressed with the improvements, especially with the real-time corrections it makes intuitively, allowing you to enjoy your round without the hassle of being sure the unit is working properly.  I now feel very comfortable recommending Game Golf as a neat gift you can give your golfer, who does seem to have everything.
Game Golf is the only Game Tracking technology that works with IOS and Android mobile devices.  Game Golf automatically tracks each swing you make during your round and provides you information about your game you can use both on and off the course to continue your improvement.  Game Golf is simple to use.  Just download the mobile app, insert the tags provided into the end of each club, pair the tags with your mobile device, and you are ready to play.  Game Golf tracks your shots, gives you GPS positions on the course in real time, with yardages to your targets, and provides you multiple ways to understand your statistics.  Game Golf can also be used as an instructional device, allowing me to view your stats and provide challenges for you on the course you can use to test and improve your skills.
Ordered through Me – Price -$299+tax and FREE SHIPPING!
Titleist Personalized Golf Balls
In order to play golf, you have to have a golf ball.  And golf balls is the #1 gift bought for golfers each holiday season.  This season, personalize the golf balls you give your golfer, a unique way of saying how special that golfer is to you.  Order by December 15 to guarantee delivery by December 24.  Order personalized golf balls by email only please, with no more than 3 lines and 15 characters per line of personalization.
Prices vary based on the model of Titleist Golf Ball purchased.
iMap Golf 
Is your special golfer just not figuring it out?  They practice, they take lessons, they beat their head against a wall and still can't figure out how to meet their expectations as a golfer?  If this sounds familiar to you, iMap Golf is a great gift to give your frustrated golfer to find out more about them self as well as how they play smarter with the skills they possess right not!
CLICK HERE to go to iMap Golf's survey site, where you can use the Holiday Gift Promotion Code – JHGolfFixMe! to receive $10 Off the cost of a complete golfer  survey.  When your golfer completes the survey, it is delivered to your special golfer, and to me, so we can set a time to discuss the findings of the survey and find ways your golfer can avoid increased dry wall repair expenses.
Price $29.95 with the Promo Code

JHGolfFixMe!  CLICK HERE for your special golfer to take the survey now.
 Golf Equipment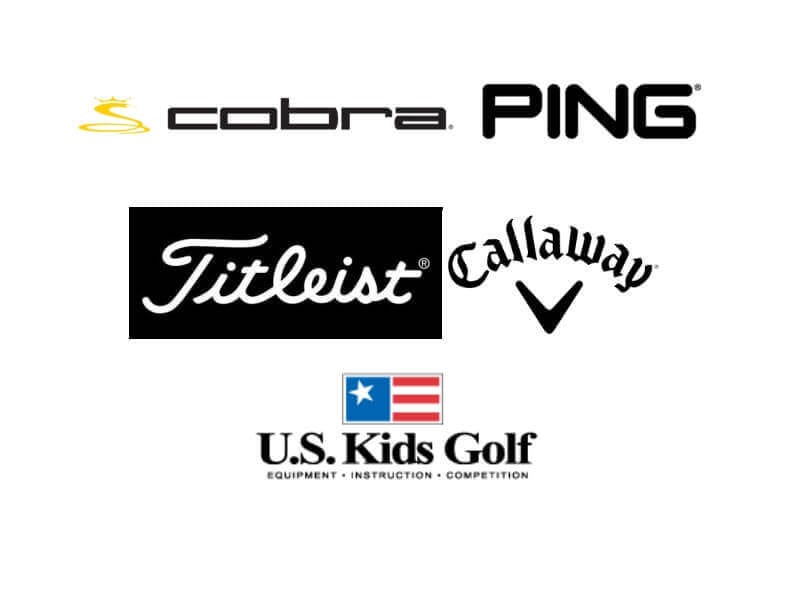 Chances are the special golfer in your life is needing to replace a worn out wedge, an older model driver, or is looking for a new putter to help them shave strokes off their game.  The 2015 Holiday Gift Ideas list provides you the opportunity to order a piece of equipment and have it delivered to your door just in time for the Holidays.
I don't carry all lines of golf equipment for a reason, not all golf equipment is made to the high standard of quality I demand.  The companies you see above do make the best quality equipment and are ready to ship your golfer the piece(s) of equipment they need to be the best golfer they can be.
This year, when you make a golf equipment purchase of $250 or more, you'll also receive your choice of a 45-Minute Skills Evaluation or 30-Minute MobiCoach Live Video Coaching Session you can give your golfer too.
Prices vary based on type of equipment and the manufacturer.  Order by December 20 to insure delivery.  Free Shipping for All Orders and please Call for specific pricing.
I update the 2015 Holiday Gift Ideas List frequently throughout the 2015 Holiday Gift Giving Season!
Don't let the Holiday Season pass you by without purchasing a unique and valuable gift item for your golfer from my 2015 Holiday Gift Ideas list. To order any of these items, contact me directly at 407-852-8547, or email me at John@JohnHughesGolf, or use the link listed in each item to order direct from the vendor.
BUYING NOW!
Guarantees your purchase arrives in time for your holiday gift giving moment!